Natasha and Anish tied the knot in a beautiful outdoor ceremony and celebrated their nuptials with an opulent ballroom reception surrounded by family and friends. Flowers and Events had the pleasure of providing the florals for this spectacular and vibrant Los Cabos wedding. 
The couple worked with JC Castillo Weddings to help them bring their visions of an Indian wedding in Los Cabos to life. Together they created a beautiful fusion that perfectly blended tradition with modern influences.
A mix of various pink-hued florals in stately arrangements on gold pillars graced the entrance to the ceremony area. Rows of gold chairs were set up on both sides of the aisle leading up to the altar space. The aisle was lined with fuchsia rose petals that matched the blooms that adorned the mandap stage.
After the beautiful, heartfelt ceremony guests retreated to the ballroom where the reception would take place. The vibrant color scheme of the ceremony carried over into the reception with gold and fuchsia dominating the decor. The vendor team decorated the ballroom to tastefully combine Indian culture with modern style. 
The newlyweds made their grand entrance with big smiles on their faces and ready to party! It was truly a magical celebration and Flowers and Events was honored to be a part of it.
Scroll down to see more photos from Natasha and Anish's spectacular and vibrant Los Cabos wedding beautifully captured by Z Molu Photography.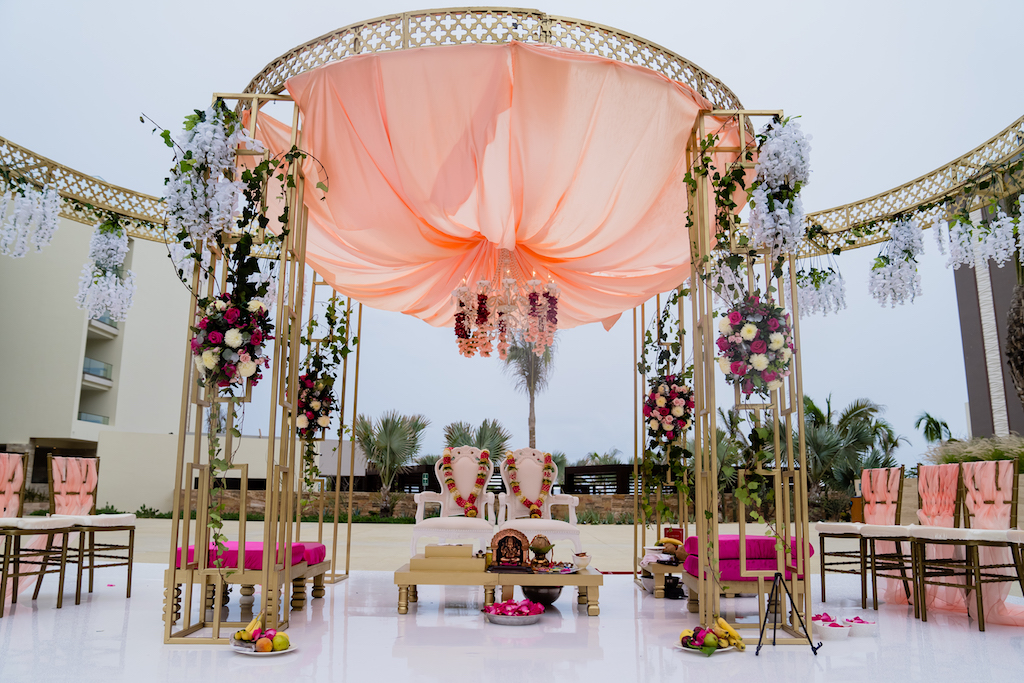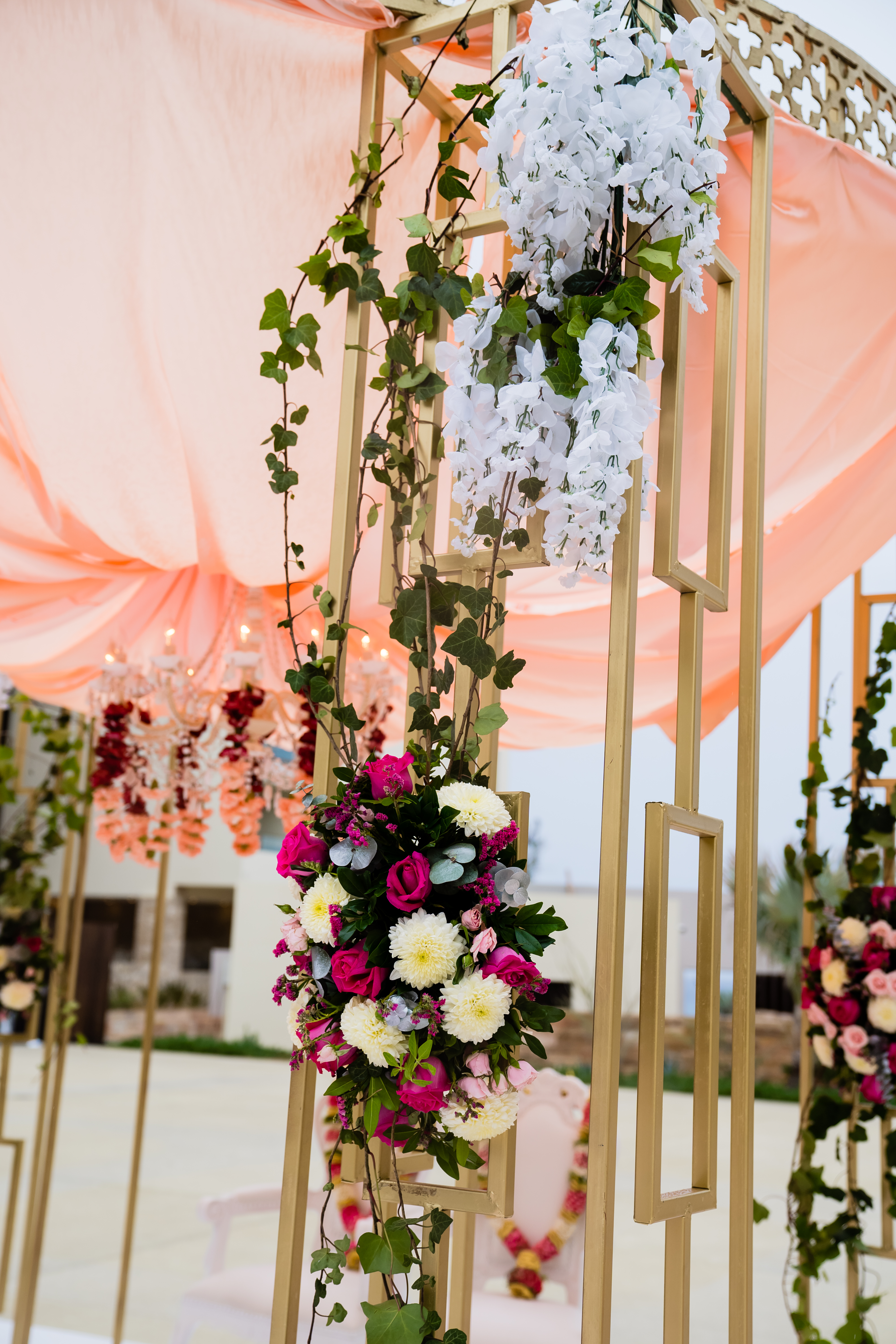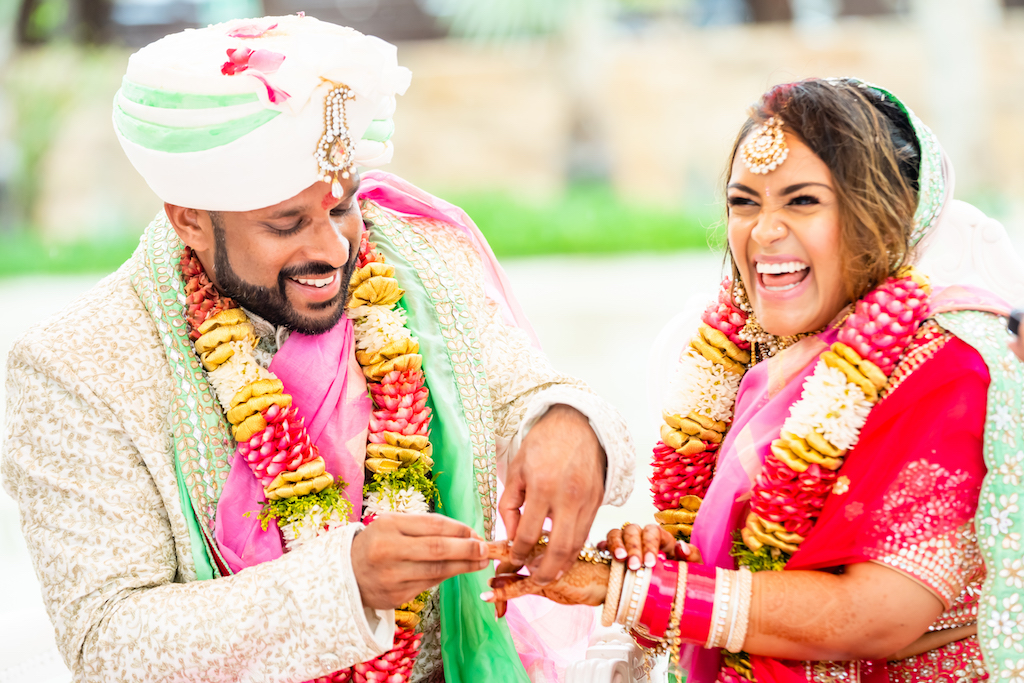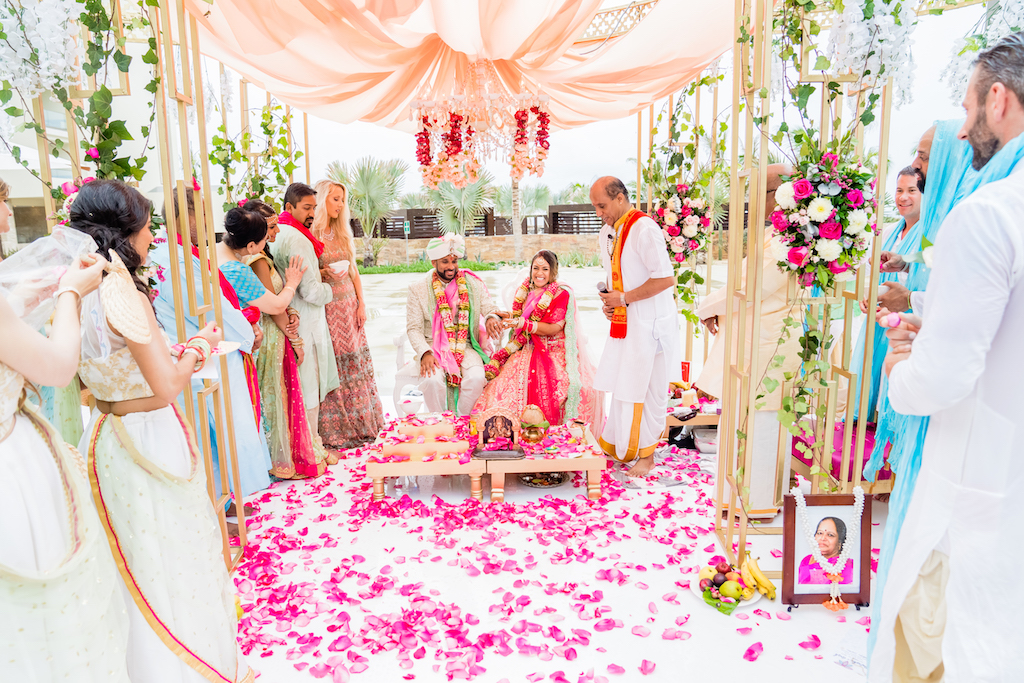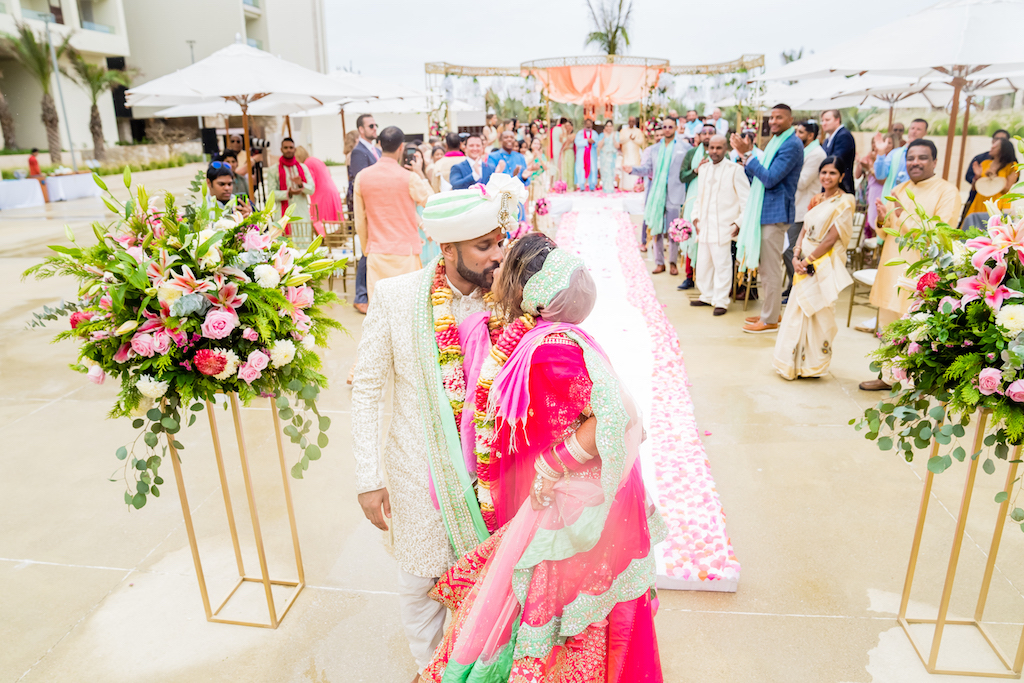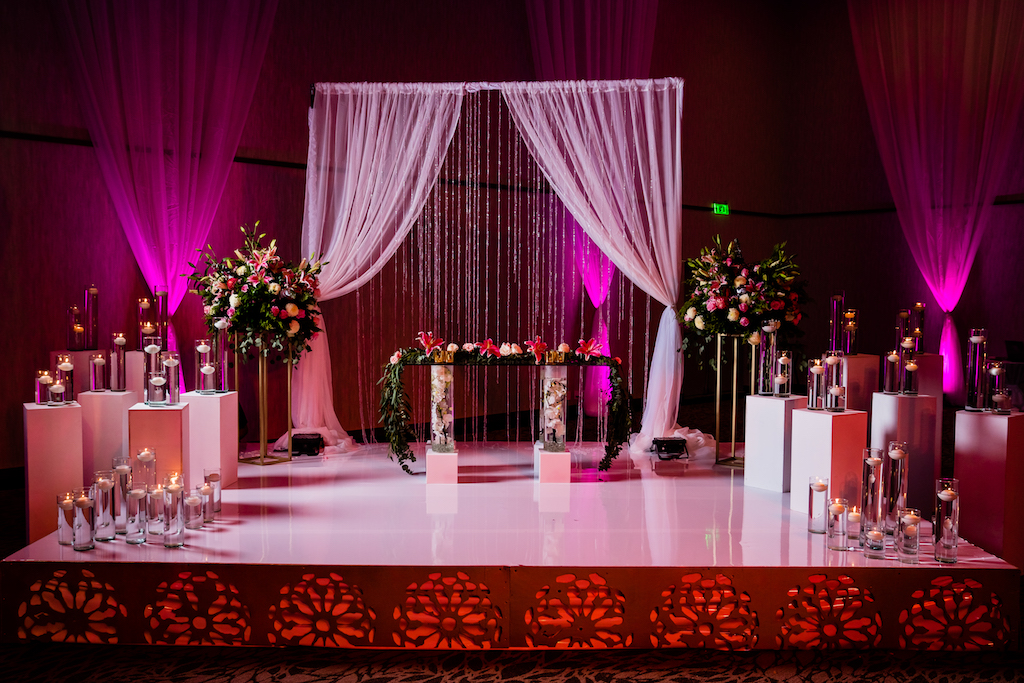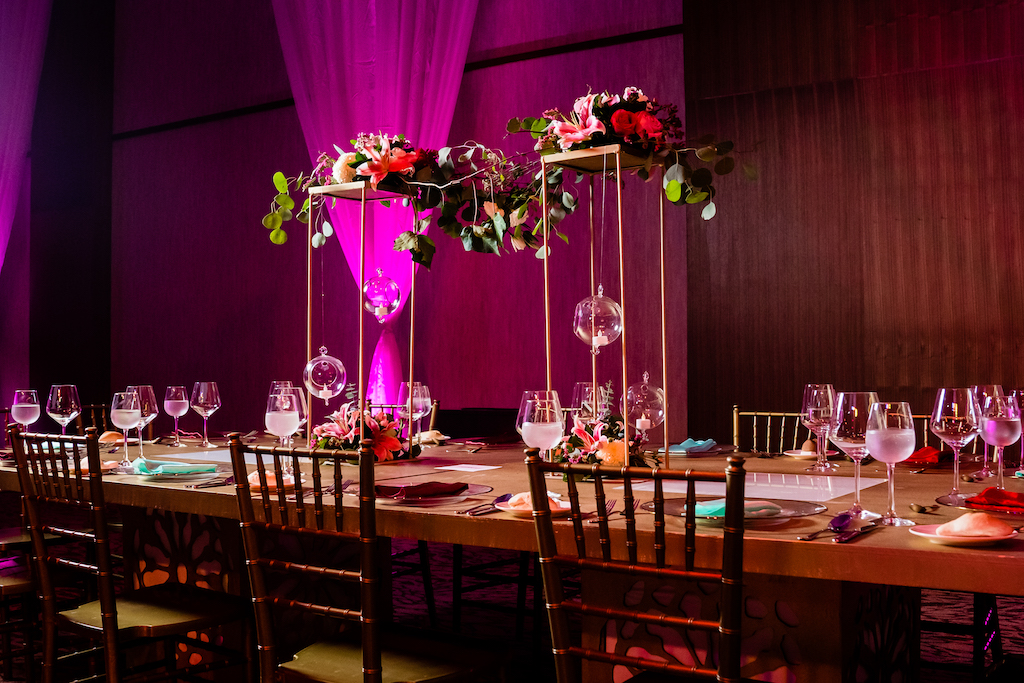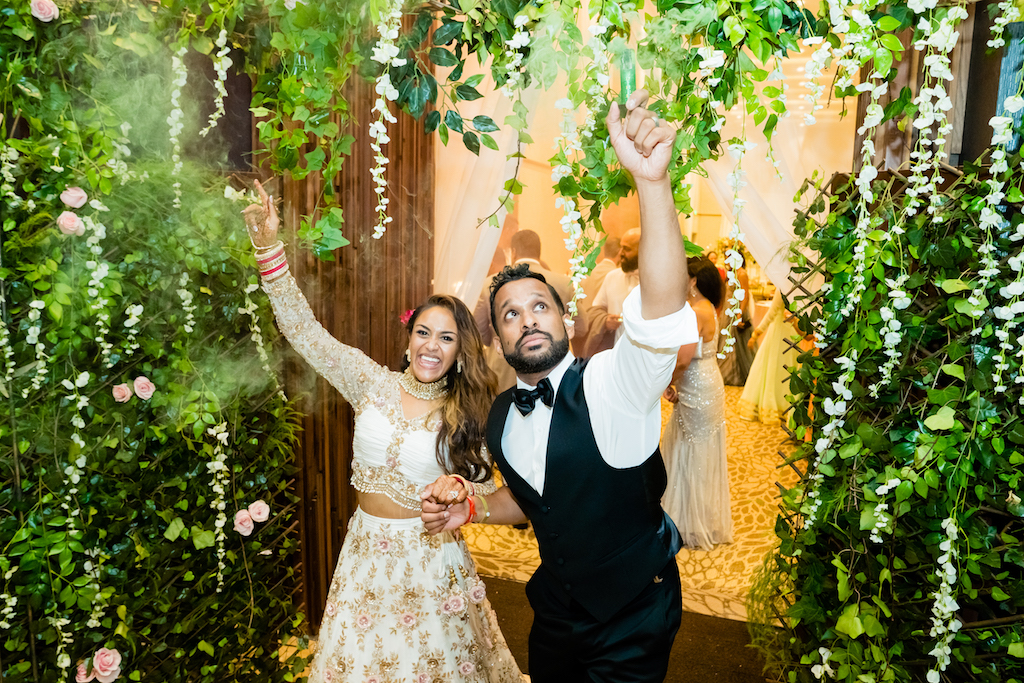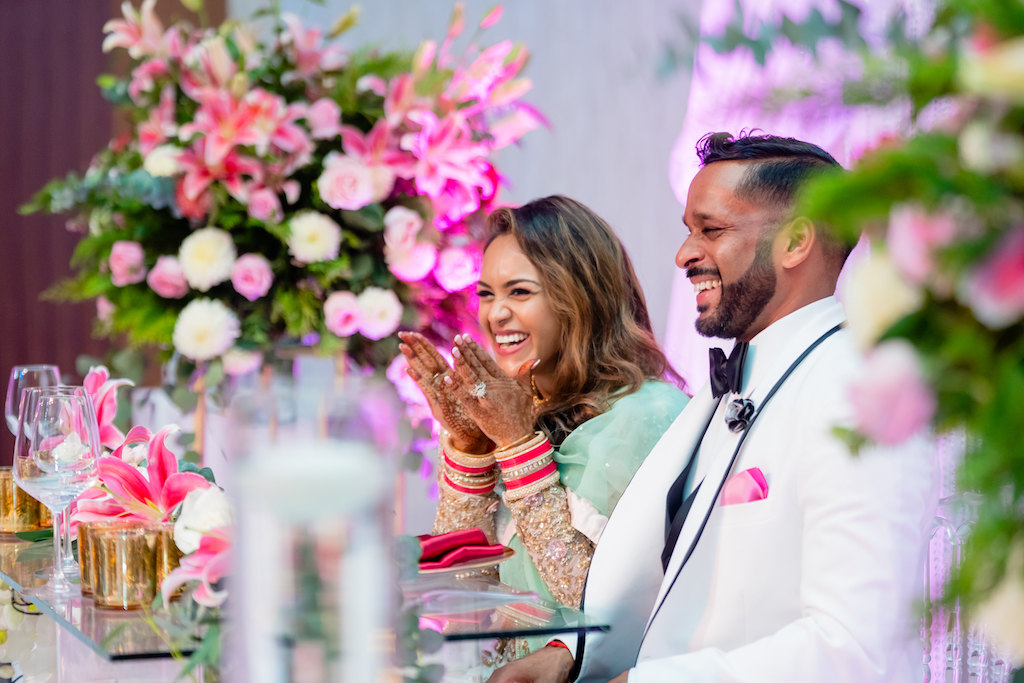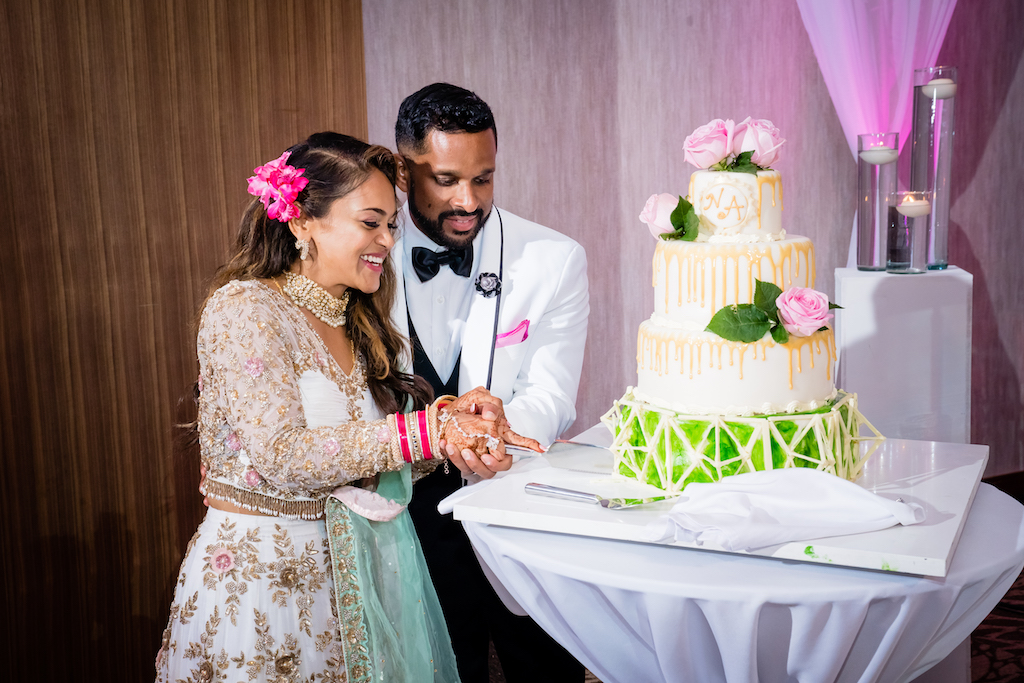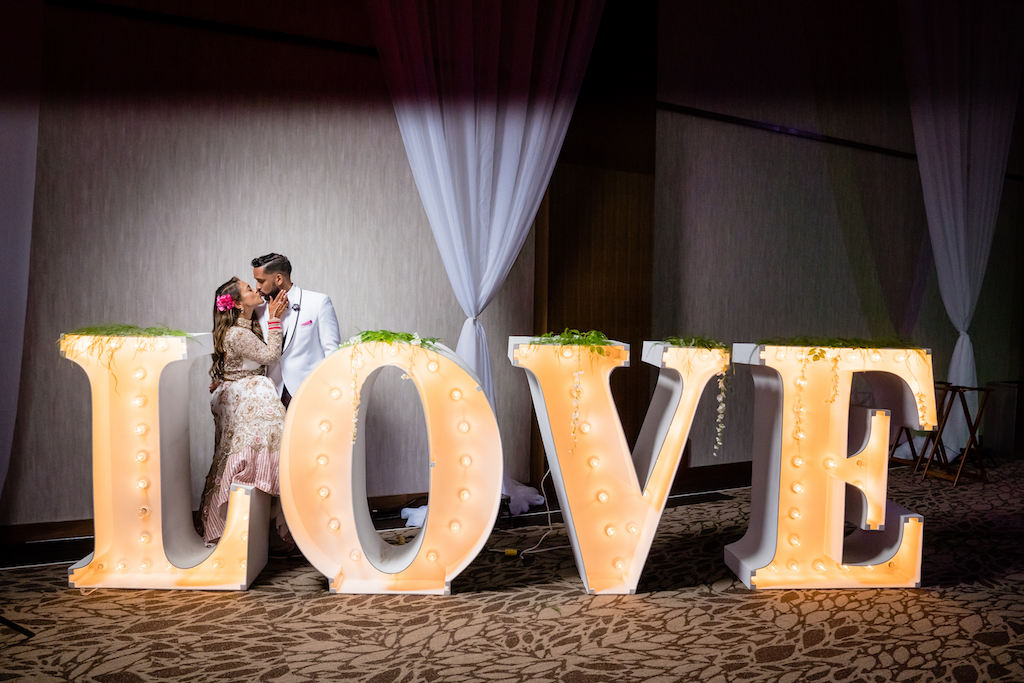 Florals: Flowers and Events Los Cabos | Coordination: JC Castillo Weddings | Photography: Z Molu Photography | Video: Ruiz Wedding Films | Mehndi: Lemons and Mehndi | Makeup: Styling Trio | Decor: Zuniga Decor and Design | AV: Weddings by JSAV