The beauty of the water is one of the main reasons people are drawn to Los Cabos and why they choose to get married in our beautiful corner of the world. Our top-notch beaches and resorts are truly magnificent and serve as the perfect backdrop for a one-of-a-kind celebration. Keep reading for a peek into one of our favorite recent events by the water - a sleek poolside wedding with a boho touch at Marquis Los Cabos.
Saying "I Do" surrounded by water is truly one of the most picturesque settings for a wedding. Whether you choose the tranquil beauty of a lake, a beach with majestic, sweeping ocean views, or a sparkling pool set against a contemporary backdrop for your special day, getting married by the water is truly something special. 
In Los Cabos, we are fortunate to have an abundance of beautiful beaches, jaw-dropping resorts, and one-of-a-kind wedding venues. At Flowers and Events, we work with couples from all over the world, each with their own unique design styles and visions for their wedding day. However, one thing that unites them all is the appreciation of stunning surroundings and the desire to incorporate the natural beauty of the setting into the wedding design. A gorgeous waterfront setting paired with a custom design will surely make for a memorable celebration that stands the test of time!
We recently worked with a couple who had the best of both worlds - a wedding overlooking the ocean AND the beautiful pool area at the resort. For the ceremony Flowers and Events provided a circular arch filled with pampas grass and accented with fresh flowers. The boho chic arch design paired with the contemporary setting made for a modern and unique ceremony vibe. The arch was repurposed for the reception where it was used as a backdrop for the sweetheart table. A great example of how decor can do double duty!
Scroll down to see some of our favorite captures from this sleek poolside wedding with a boho touch at Marquis Los Cabos.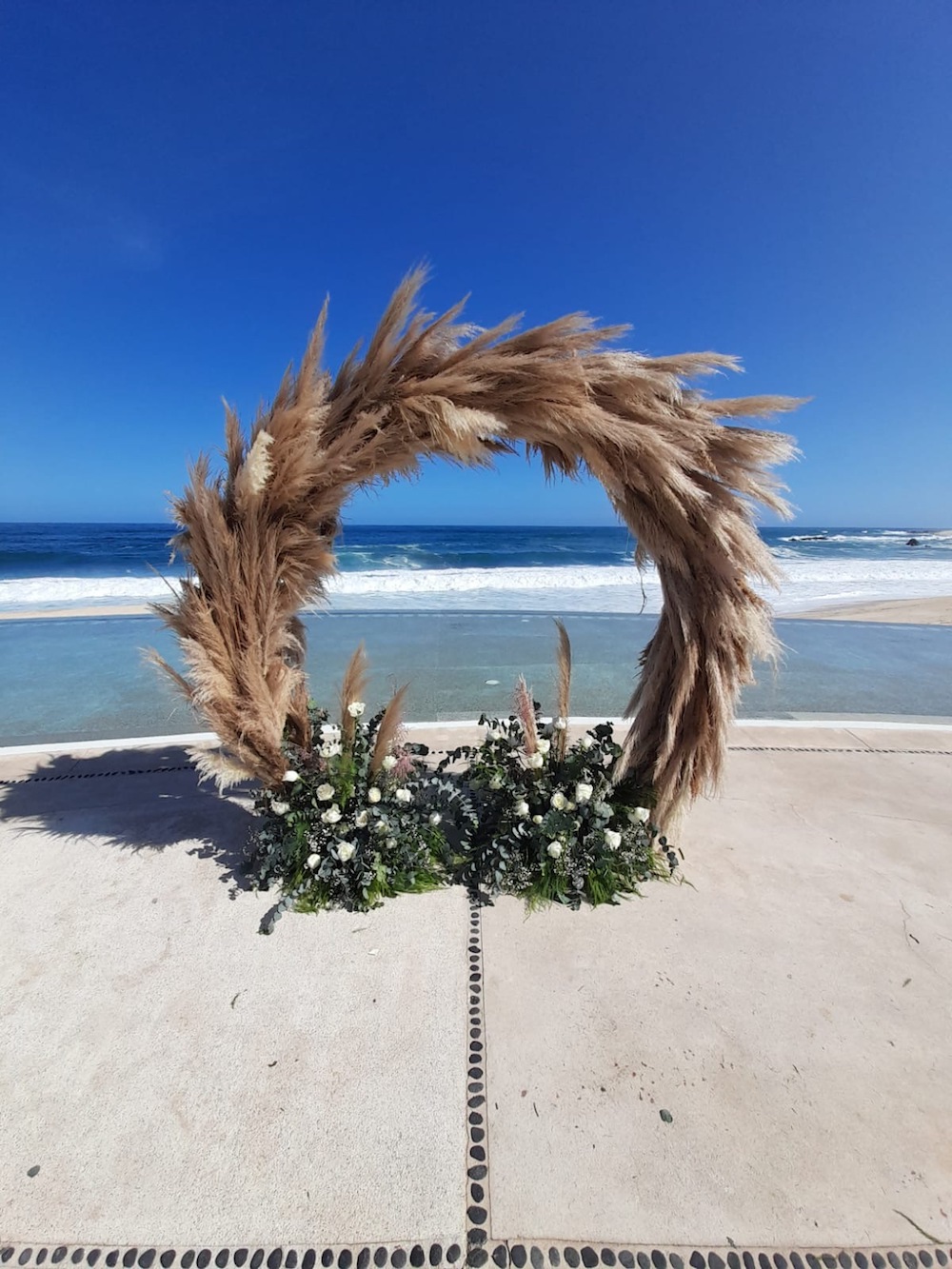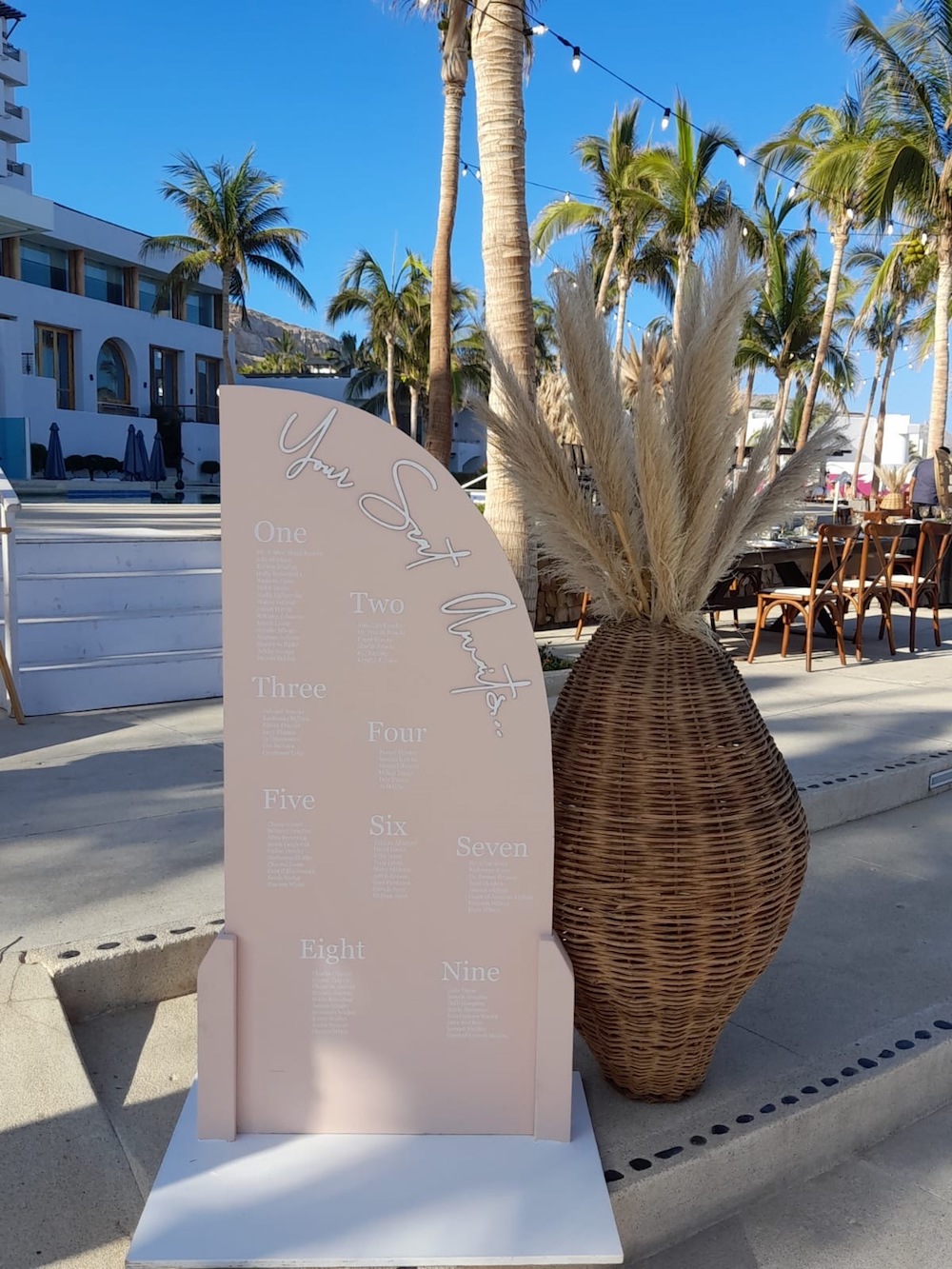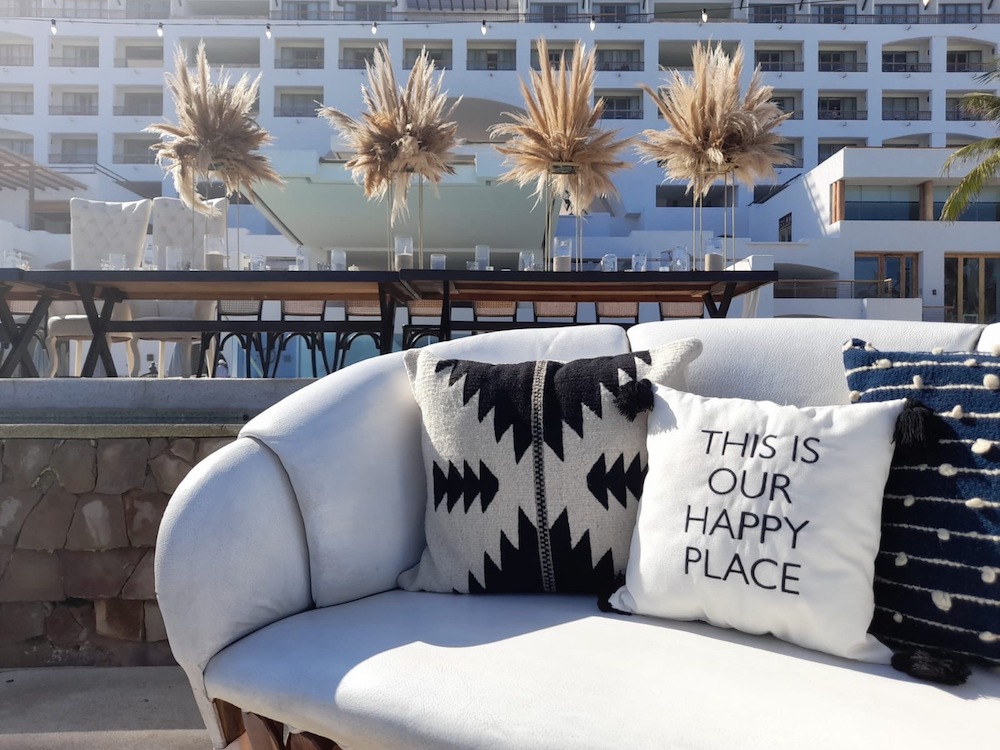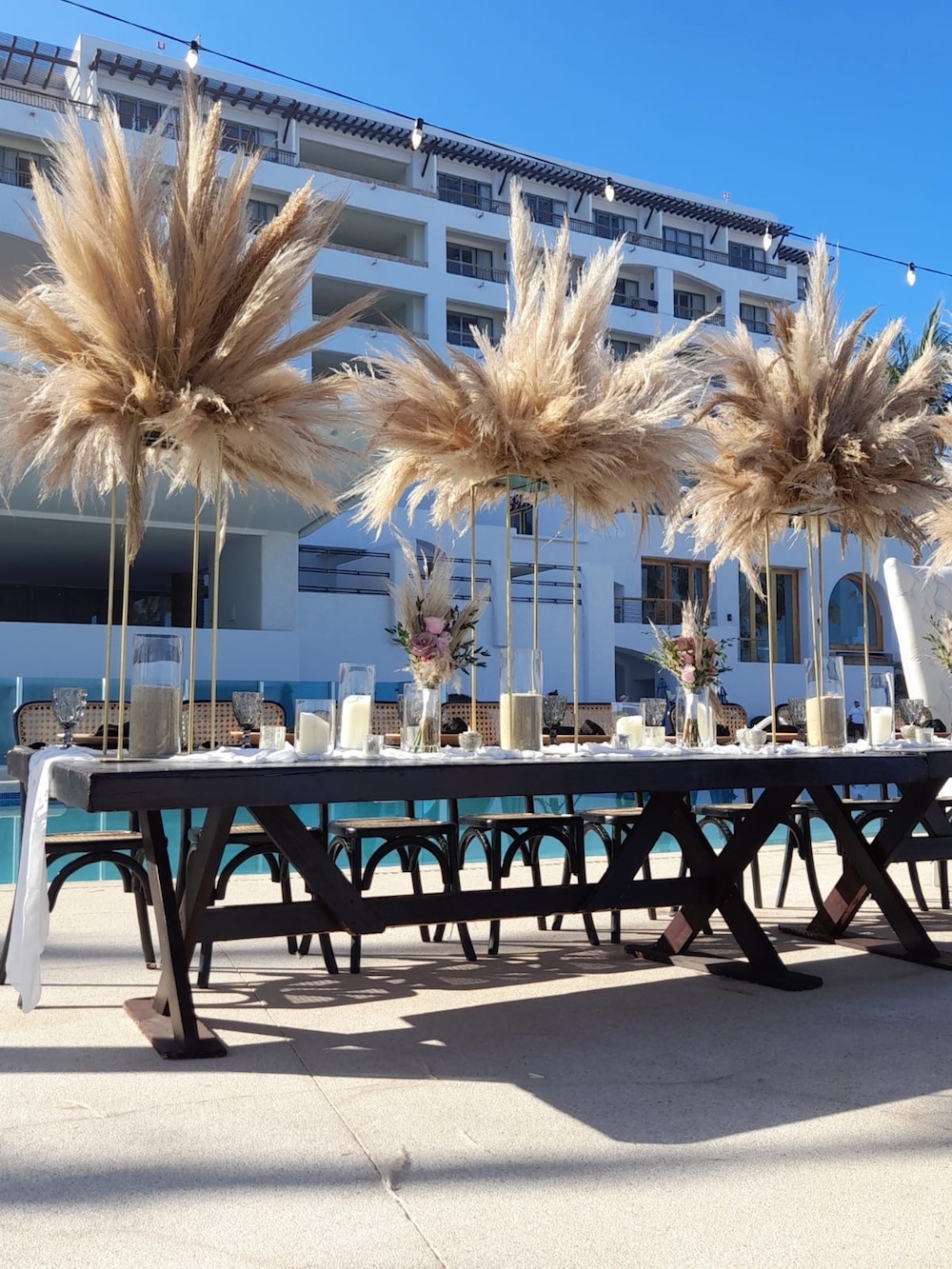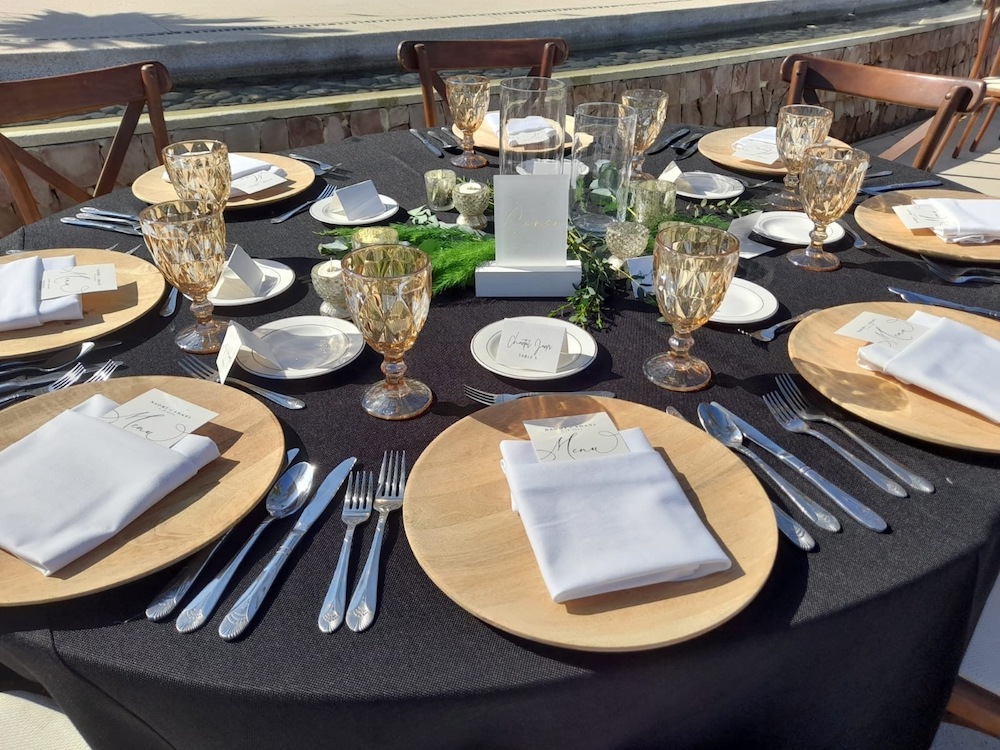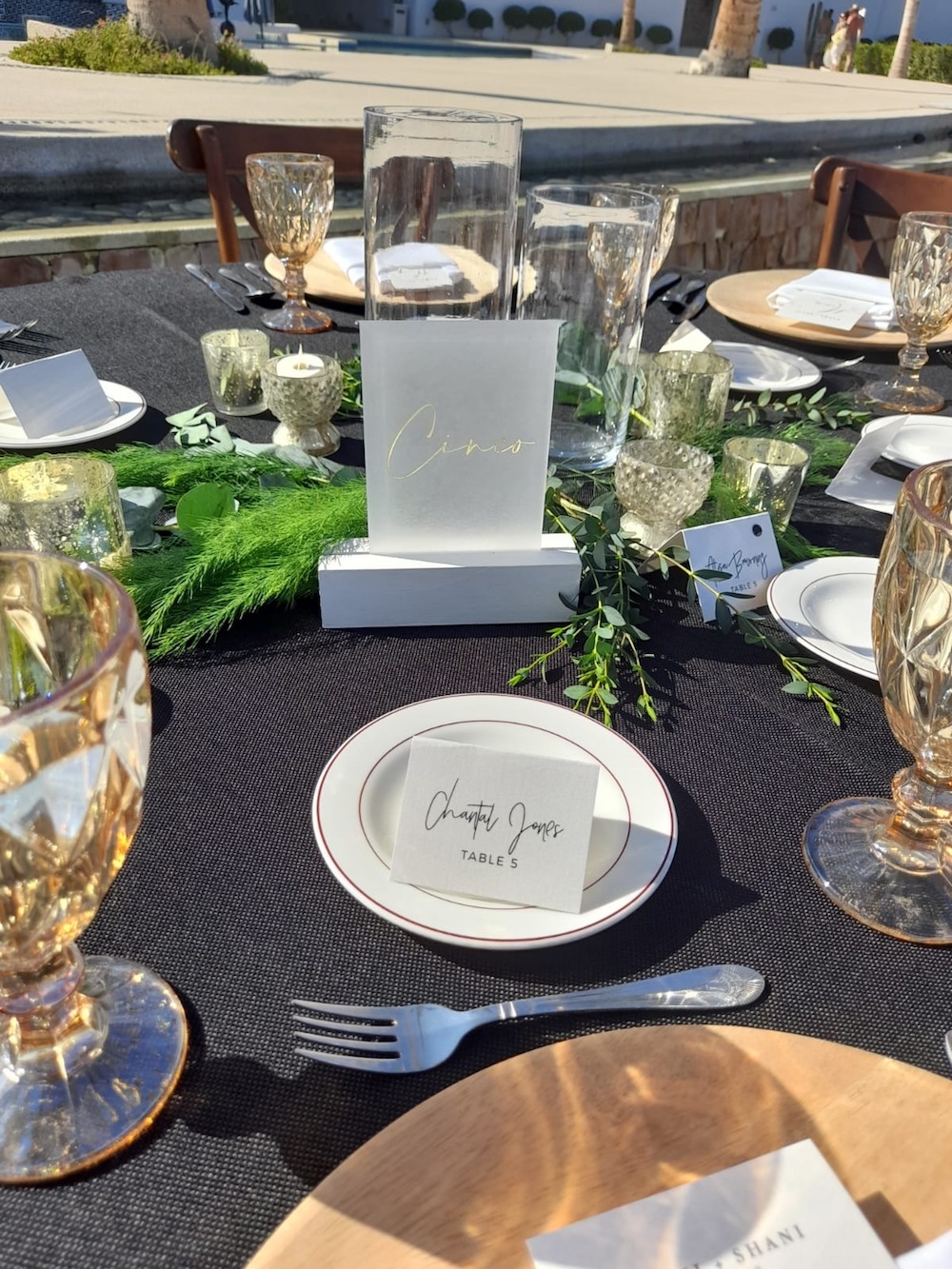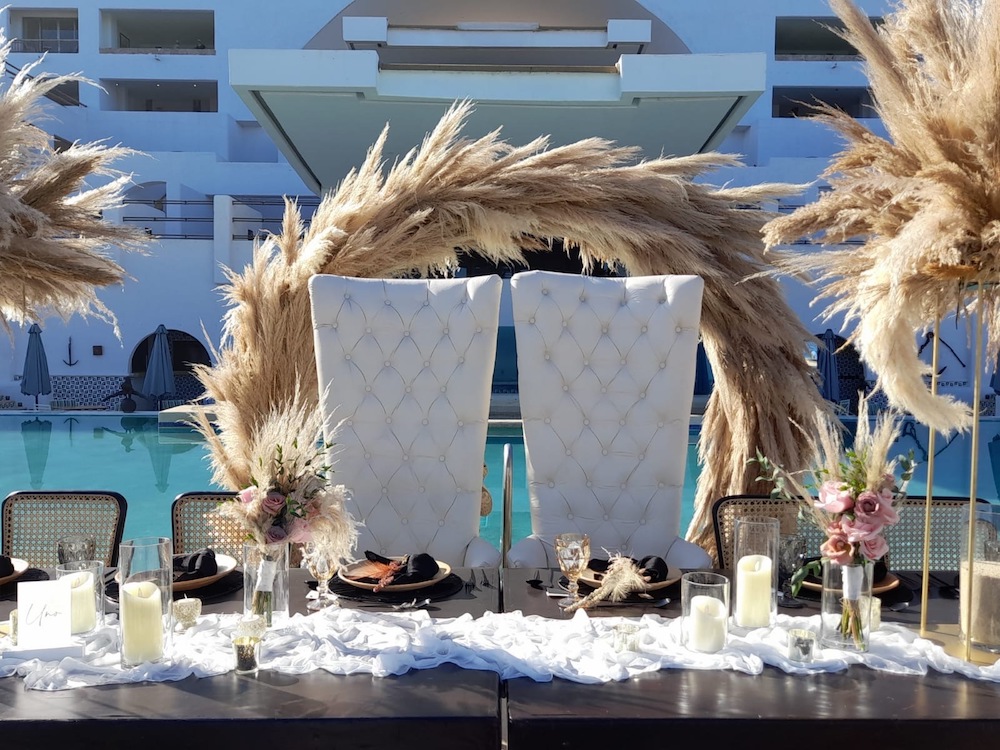 Florals: Flowers and Events Los Cabos | Rentals: Cabo Rental Decor | Venue: Marquis Los Cabos