Sweeping ocean views, a stylish venue, a magnificent fireworks display, and - to top it off - sharing the experience with friends and family. Sounds too good to be true? Not for Hana and Logan! Keep reading for all the stunning details from their contemporary, chic elopement at The Cape.
When it comes to planning weddings there are a million things to consider and questions to be answered starting with how, when, and where. From traditional church weddings that require years of detailed planning to spur-of-the-moment elopements on a secluded beach - at Flowers and Events we're honored to be involved in a variety of celebrations of different shapes, forms, and sizes.
For Hana and Logan's destination wedding - an elopement attended by close family and friends - we jumped at the opportunity to work with a fantastic vendor team led by Carmen Llamas for About Love Weddings and Events Mexico. The couple chose a Cabo favorite as their ceremony and reception venue. The Cape's sweeping ocean views and sleek design features made it the perfect setting for the sophisticated and modern wedding that Hana and Logan envisioned.
For the outdoor ceremony guests were seated facing the majestic ocean and the elegant structure that framed the couple as they said their "I Dos". Flowers and Events provided the boho chic bridal bouquet and the arrangement that adorned the rustic arch. The mix of pampas grass, dried palm leaves, and delicate white florals perfectly complemented the sleek structure and minimalistic aesthetic of the ceremony space. 
The contemporary boho chic floral design at the ceremony carried over into the reception decor where the low, boho chic centerpieces looked beautiful against the black and white interior and the neutral rentals and table settings. The newlyweds and their guests dined while the sun set over the Sea of Cortez. It was a magical evening and just when things couldn't get any better the couple surprised their guests with a spectacular fireworks display. It was truly an unforgettable night.
Scroll down for some of our favorite captures by Allan Carrazco from this contemporary, chic elopement at The Cape!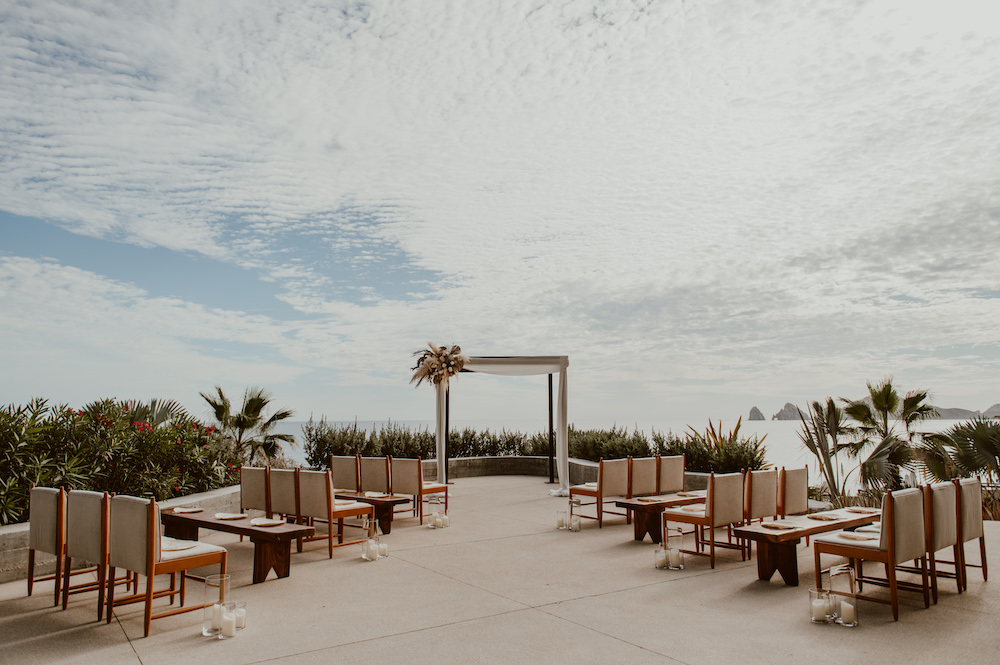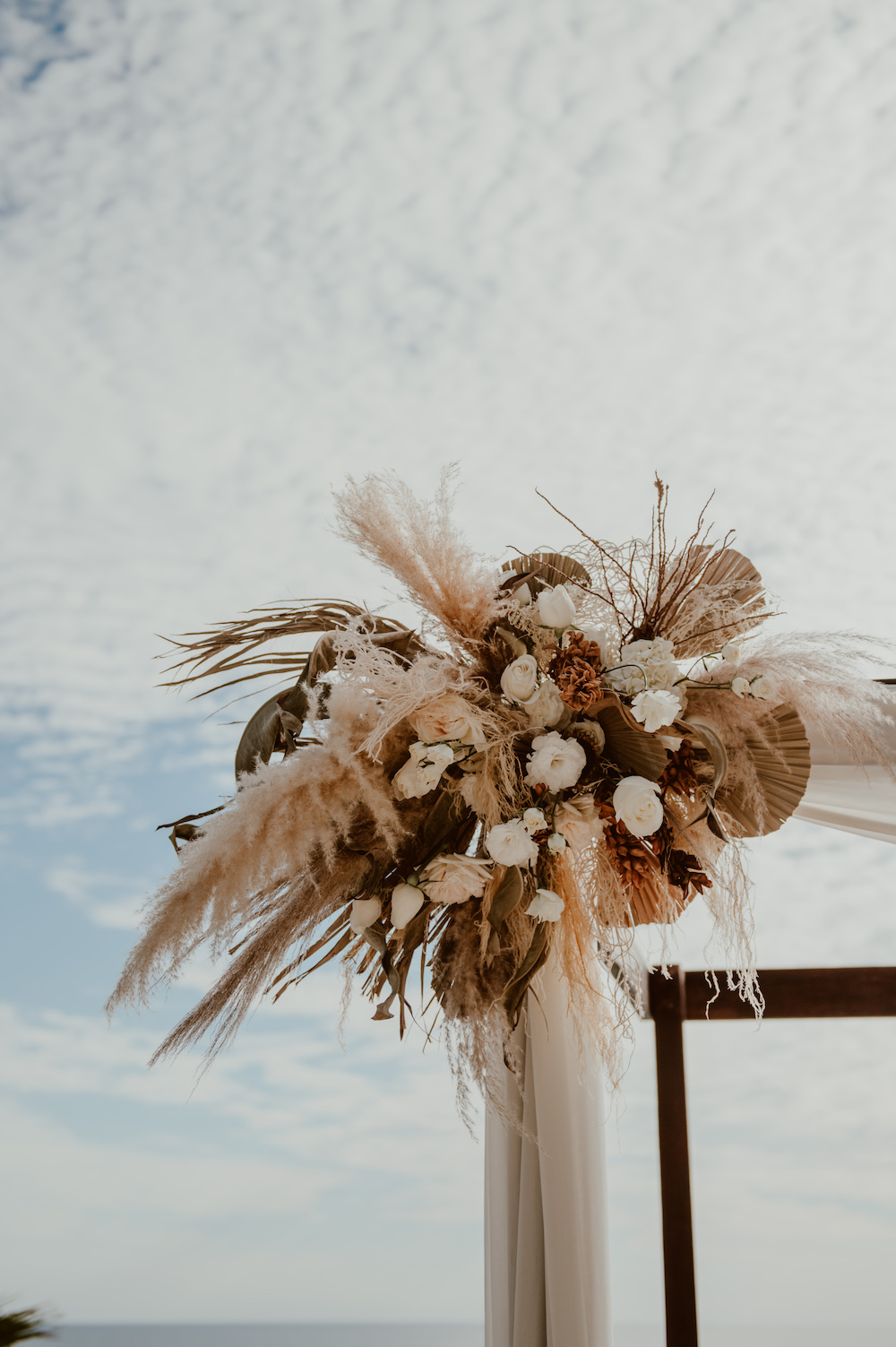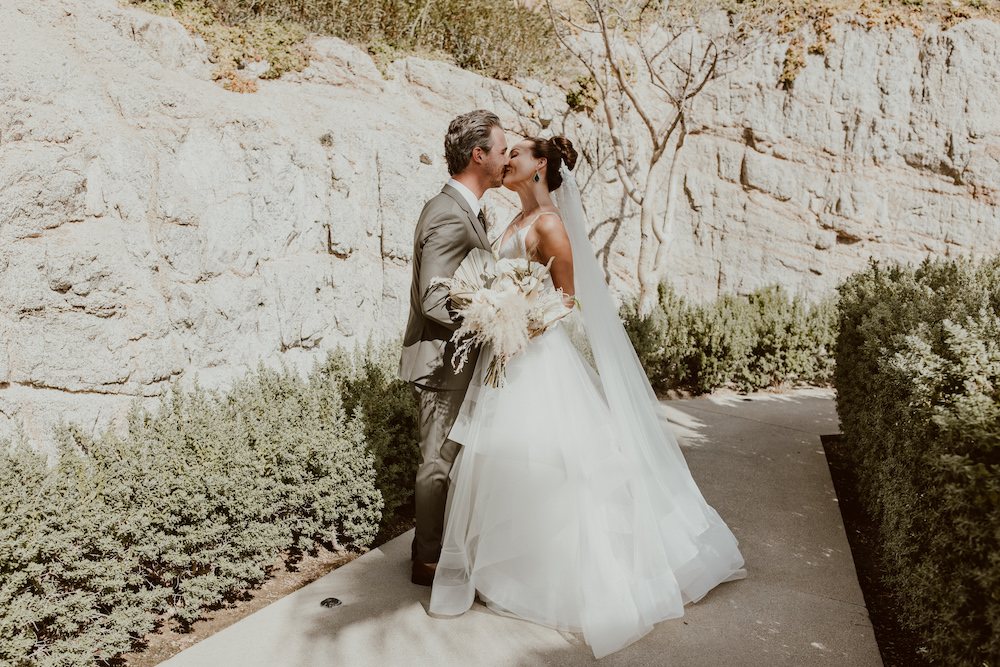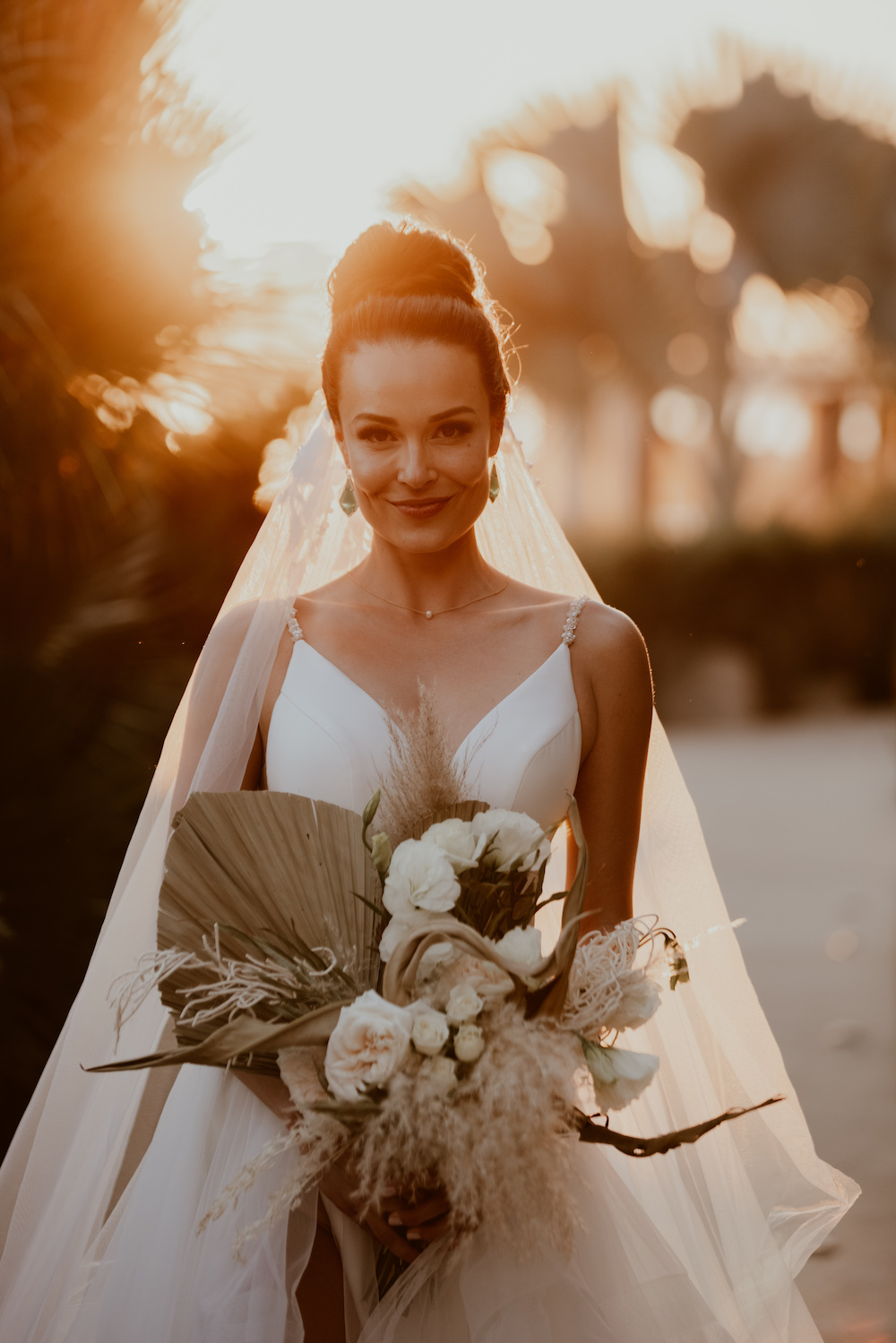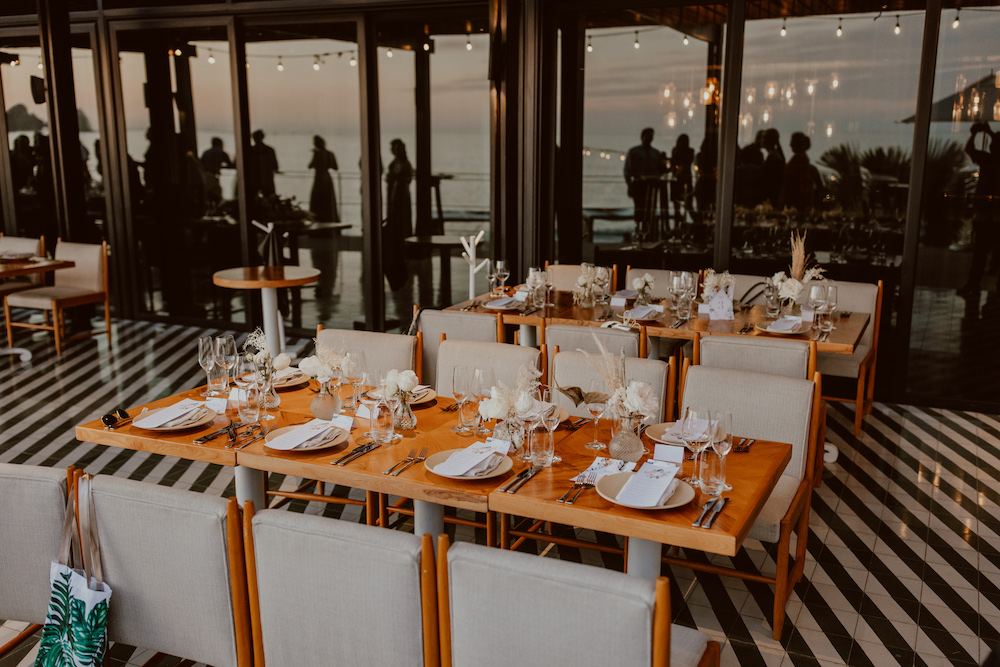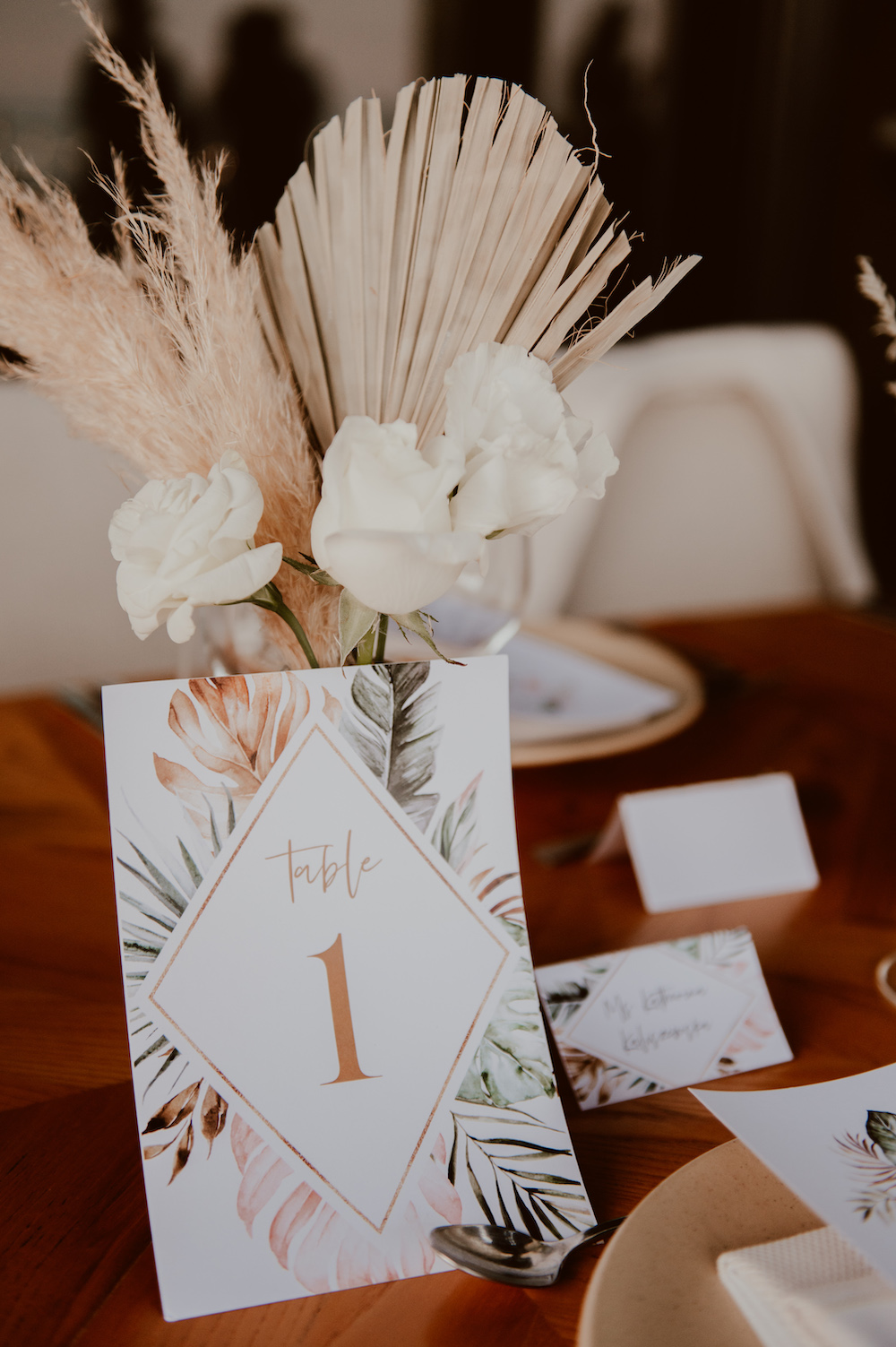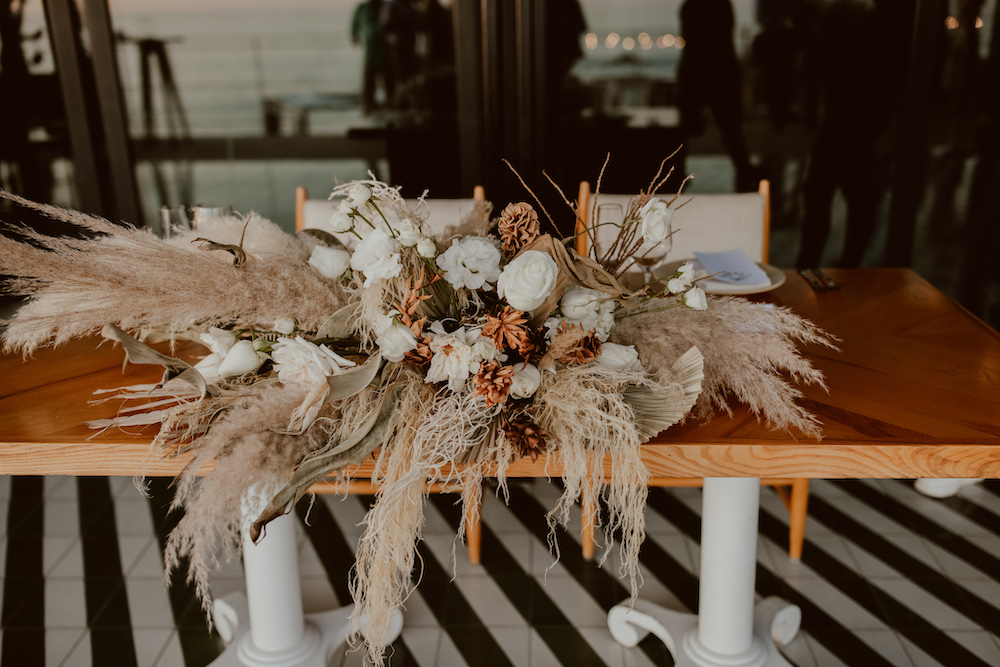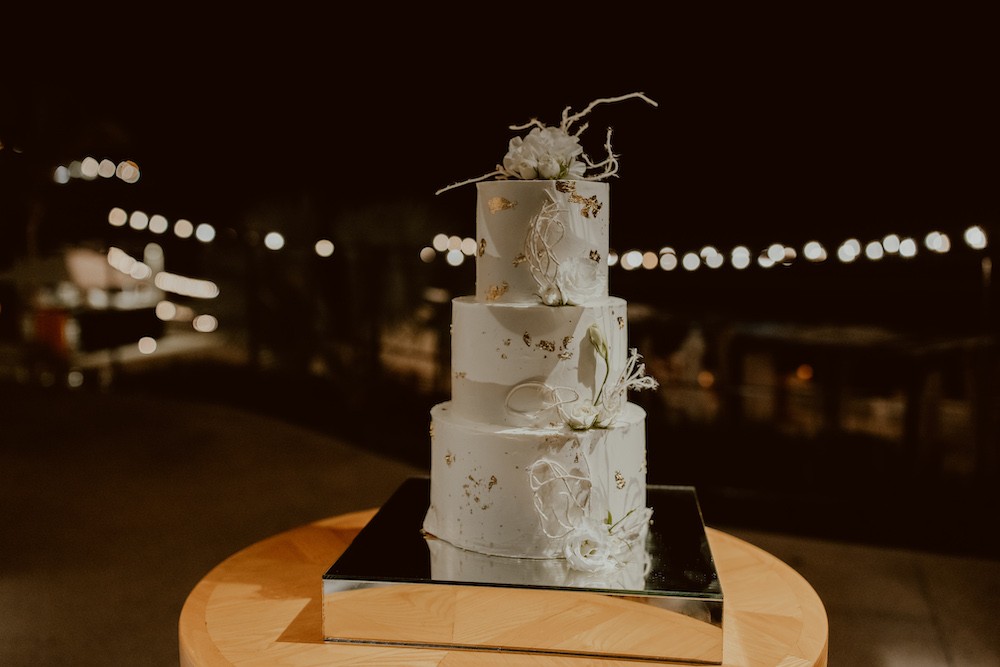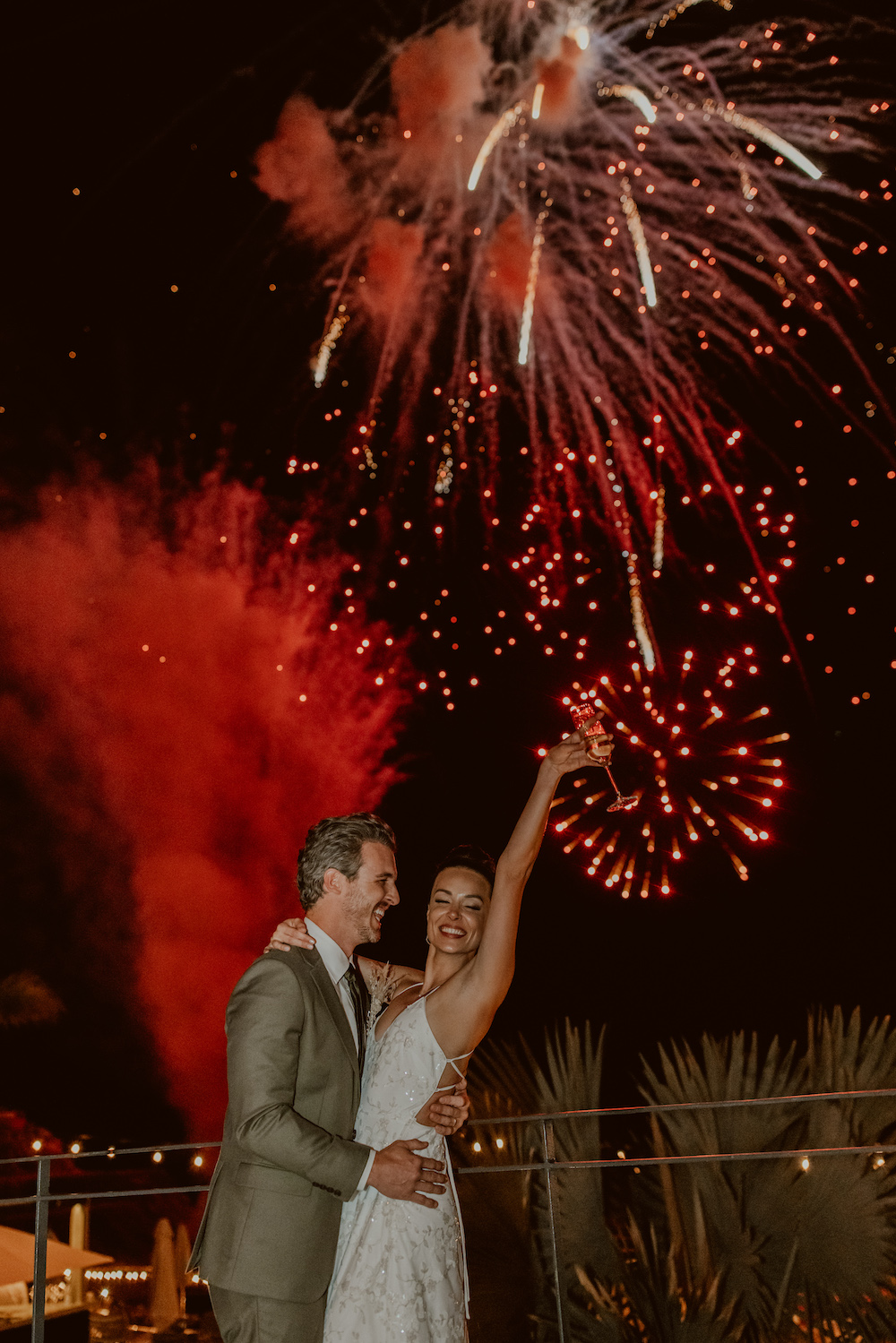 Venue: The Cape | Planning: Carmen Llamas for About Love Weddings and Events Mexico | Photography: Allan Carrazco | Decor and flowers: Flowers and Events Los Cabos | Officiant: Minister Joel Lopez Taylor | Hair and Makeup: Piel Canela Makeup Studio