At Flowers and Events Los Cabos we often reminisce about the beautiful weddings we've worked on over the years and the many lovely couples we've been fortunate to collaborate with on their most special day. Keep reading for details about a recent enchanted, floral-filled wedding at Esperanza Resort that we absolutely loved being a part of.
When you're marrying the partner of your dreams there is no need for an extravagant wedding and elaborate decor, right? We respectfully disagree! Naturally, the love you have for each other should always take precedence over anything else on your wedding day, but why not also make the special day in your life even more memorable by having the design reflect your personal style? After all, this is YOUR day that you'll relive over and again through photos, videos, and the memories in your mind and heart. 
Our team at Flowers and Events loves helping clients create a magical celebration through our rentals and floral designs and we take pride in providing a customized event experience no matter what the occasion is. When it comes to wedding styles the sky really is the limit and we understand that it can be difficult to narrow down the design you want for your wedding day. When in doubt we recommend going with a classic, traditional style that can stand the test of time.
We recently worked with a lovely couple for their wedding at beautiful Esperanza Resort. This particular venue provides a gorgeous backdrop for weddings so for the ceremony we simply enhanced the visual aspect by adding elegant, all-white florals paired with tropical greenery to the classic, wooden ceremony structure for a sleek, modern look.
For a seamless vibe, the understated classic elegance from the ceremony carried over into the reception decor and the ocean-facing patio where the celebration continued into the night. Guests were seated on traditional rustic wooden chairs at tables set with white china, an abundance of candles, and beautiful pops of white blooms and greenery. The newlyweds shared their first meal as husband and wife seated at a sweetheart table adorned with whimsical blooms and candles. Together they took in the magic of the night surrounded by their loved ones and wrote the first chapter of their new life as married!
Just like design comes in many different shapes and sizes, so does happiness as well as happily ever after. To us at Flowers and Events, happiness means seeing the smiles on our clients' faces on their wedding day! Scroll down to see some of our favorite photos from this enchanted, floral-filled wedding at Esperanza Resort that surely make us smile!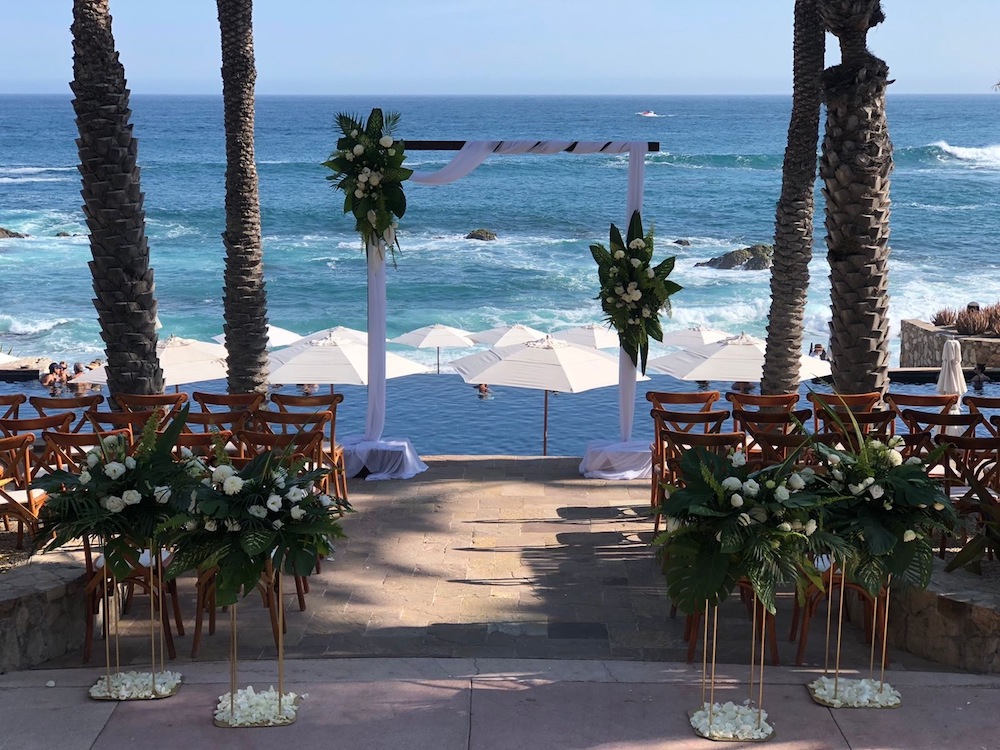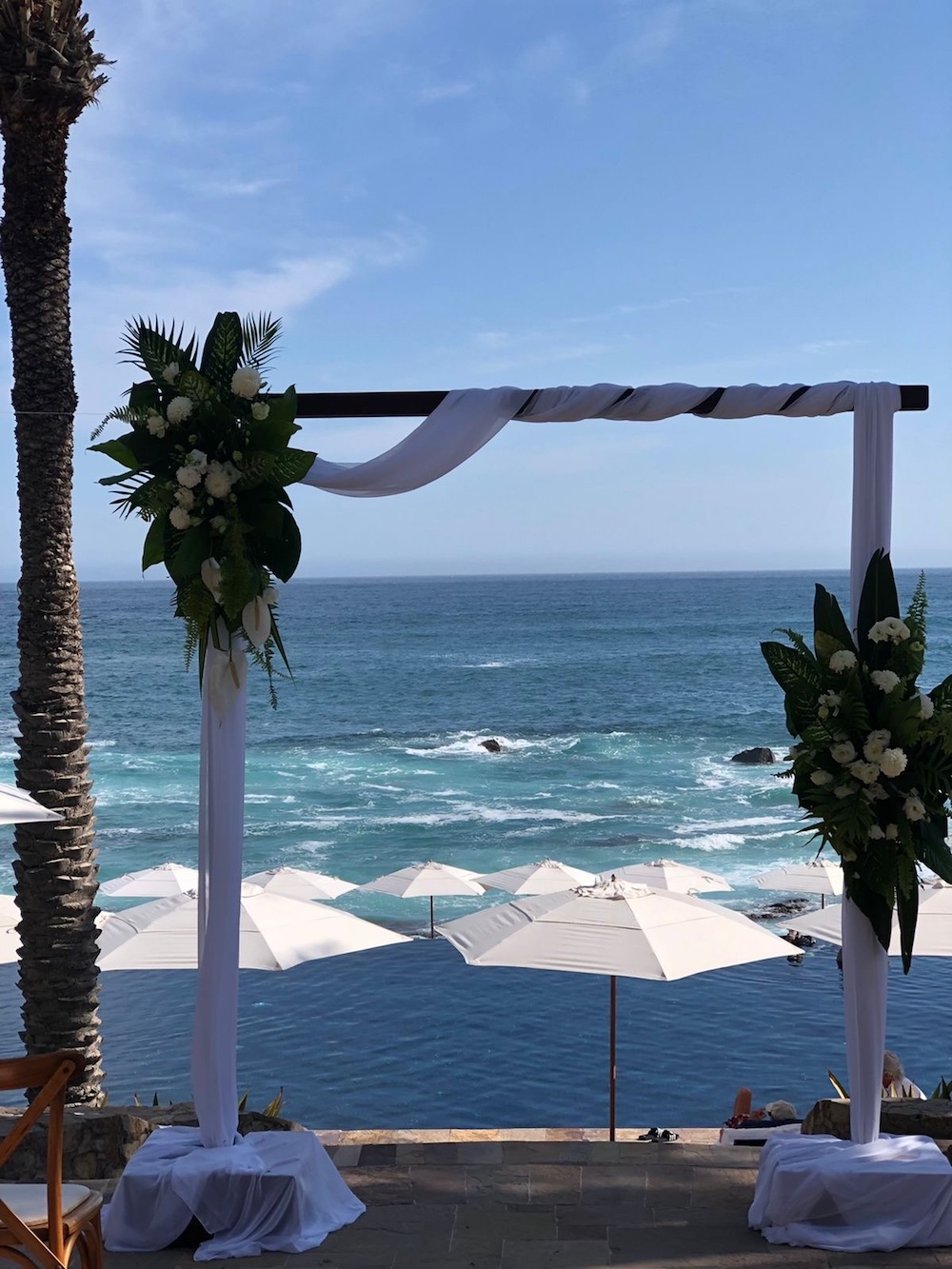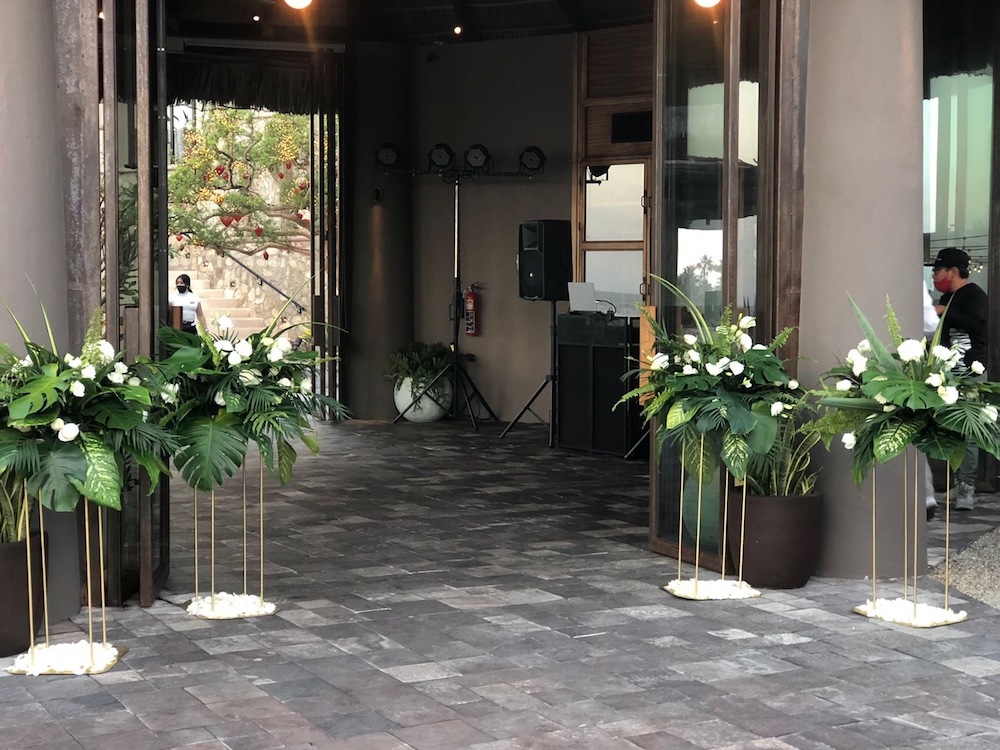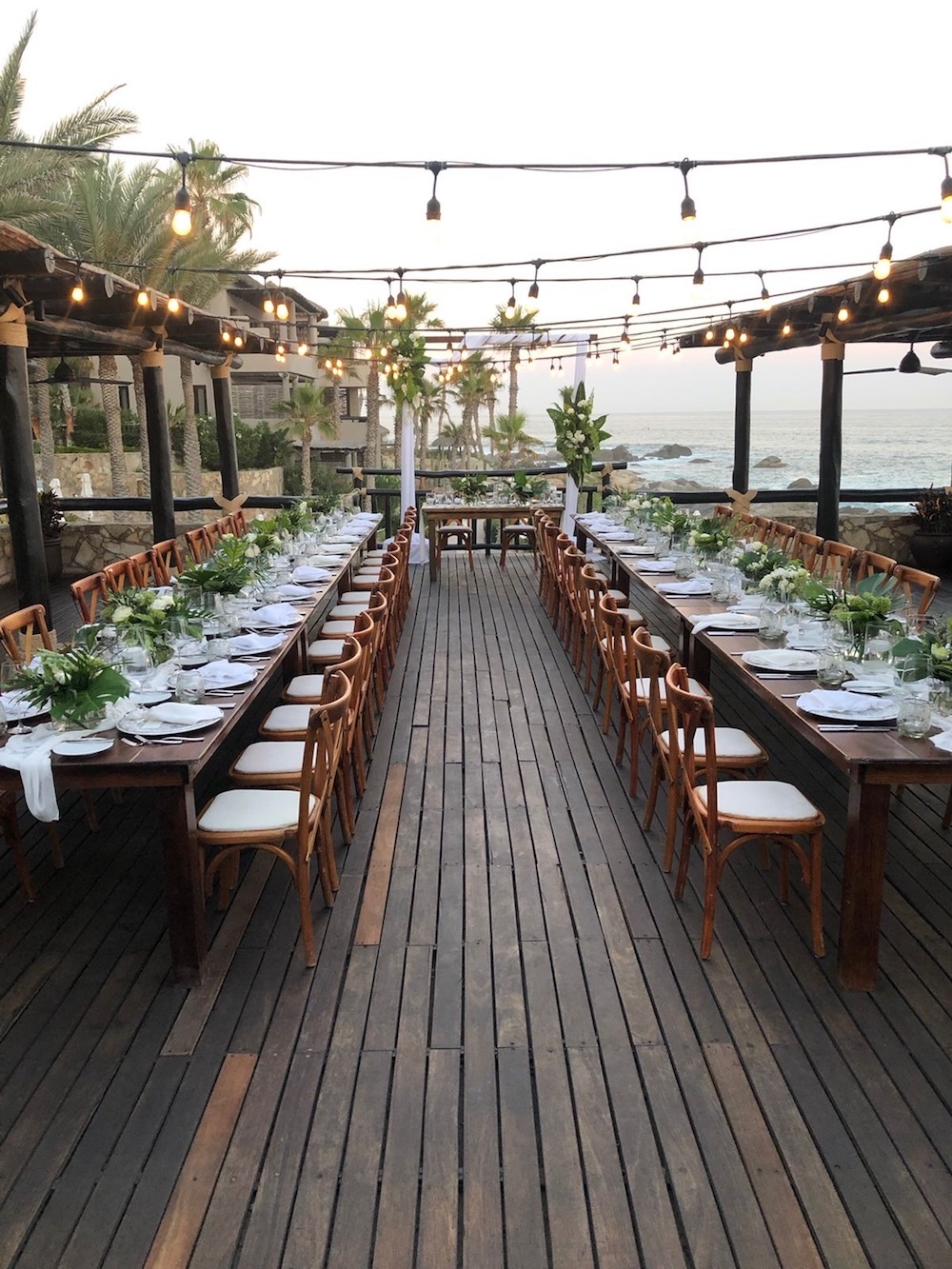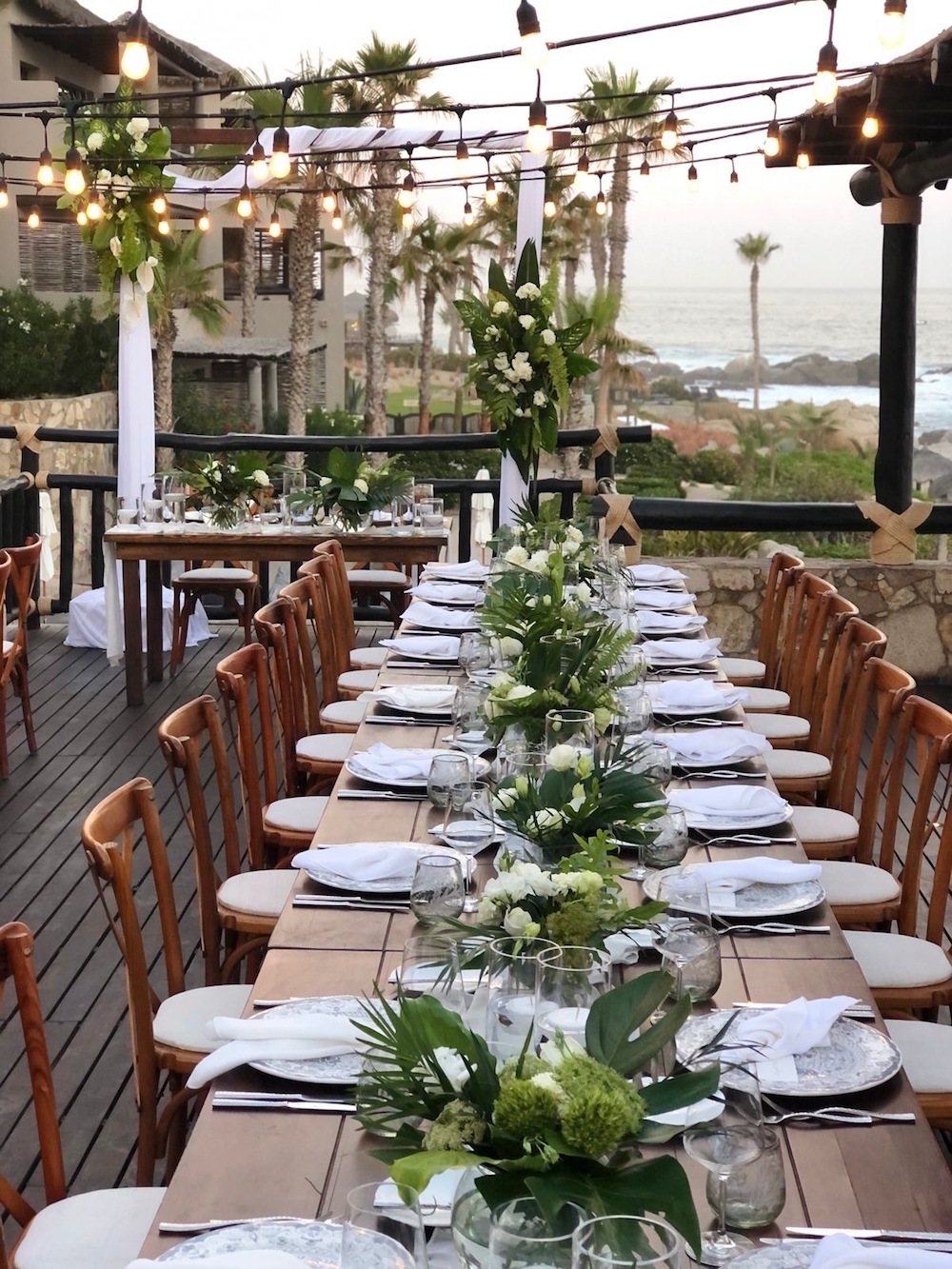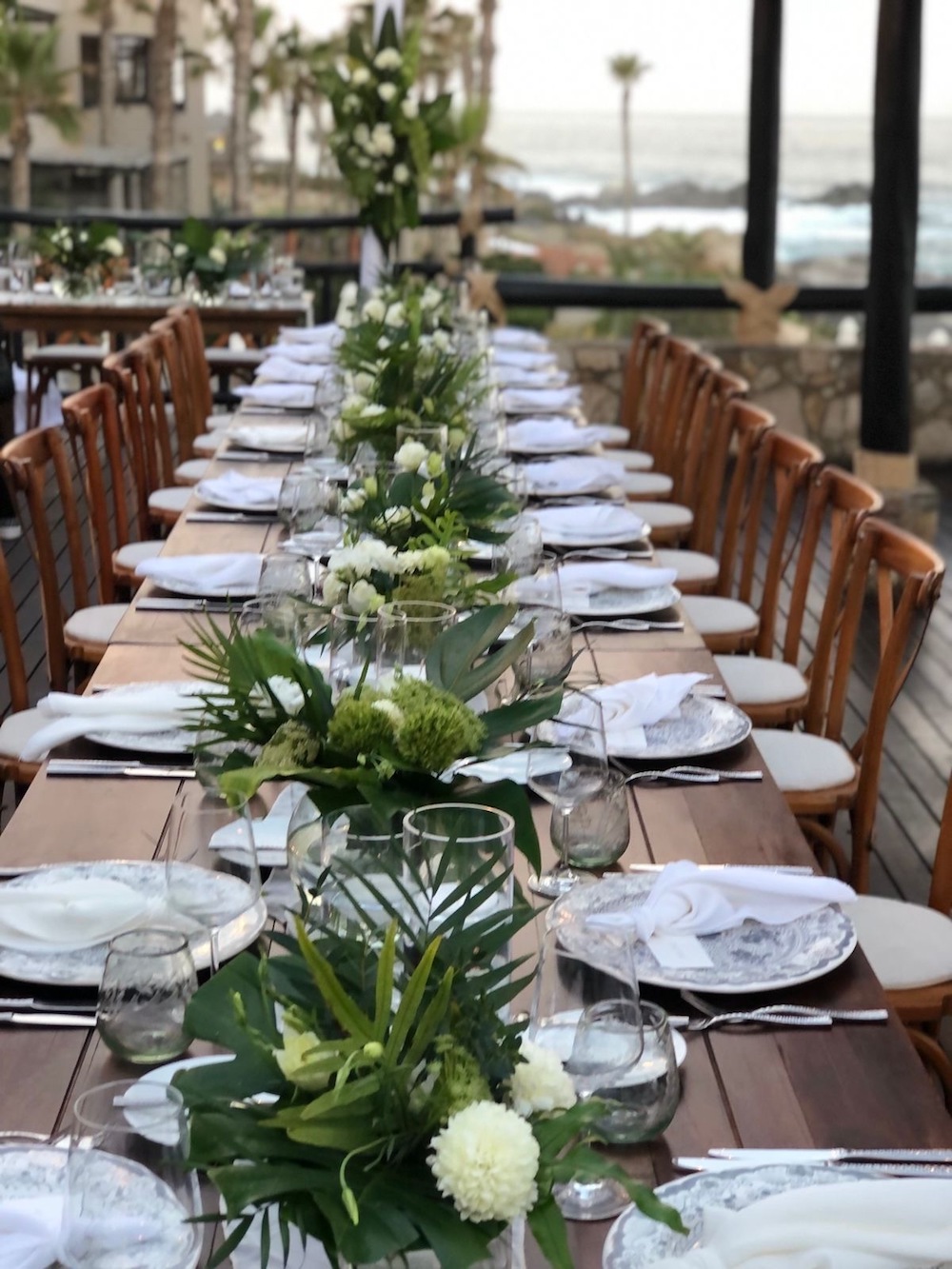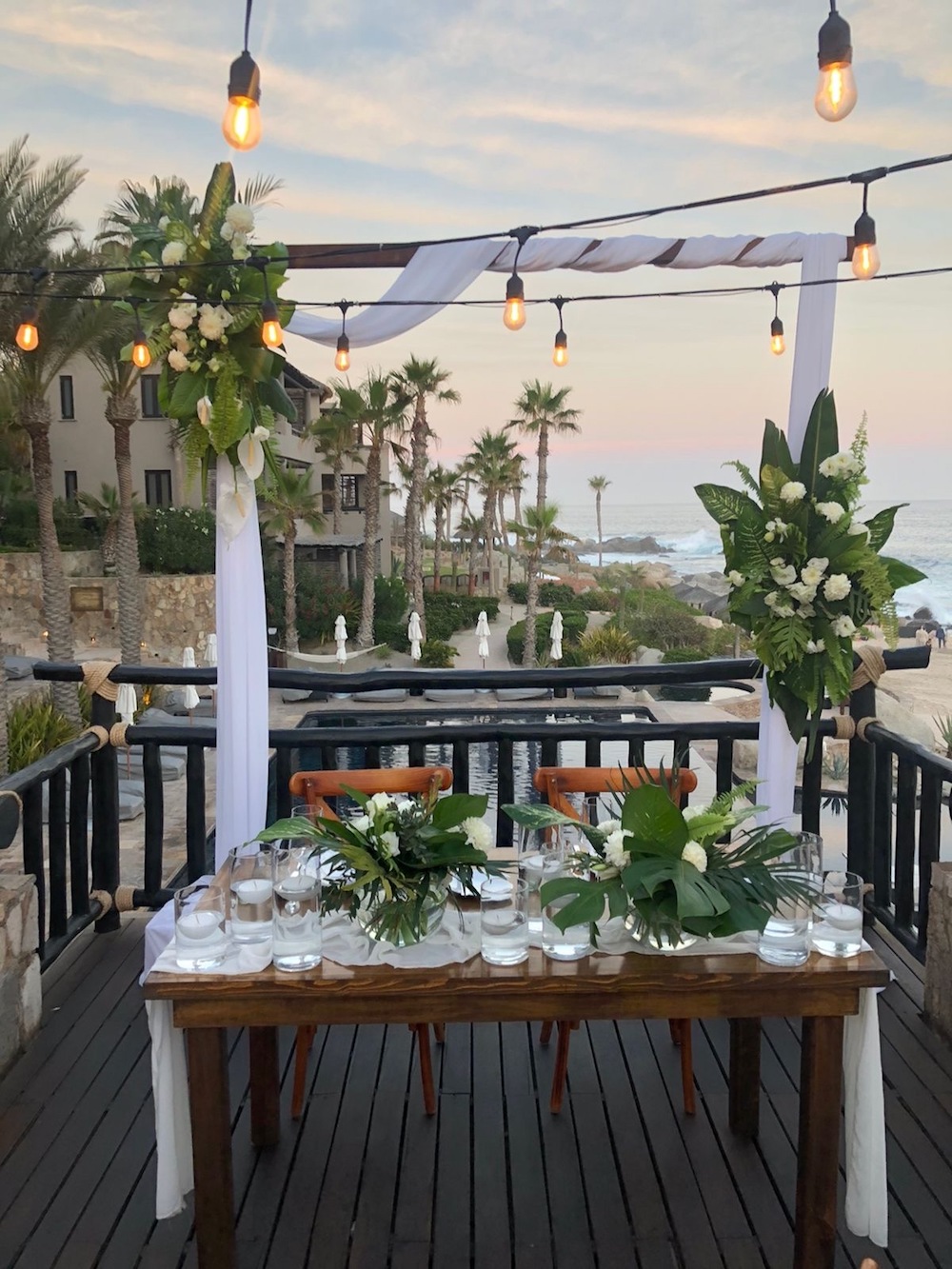 Florals: Flowers and Events Los Cabos | Rentals: Cabo Rental Decor | Venue: Esperanza Resort