Flowers and Events loves weddings and celebrations of all kinds and we're constantly looking for new ways to create memorable experiences for our partners and clients. This month we've teamed up with our friends at
Cabo Rental Decor
to offer an amazing promotion for anyone planning a private event in Los Cabos within the next 11 months. 
Planning a wedding or a milestone birthday celebration should be a pleasant experience with a spectacular end result - A PARTY - for everyone involved to enjoy. Due to the current circumstances caused by Covid-19 we realize that many people and particularly couples have been forced to make difficult decisions about their much anticipated celebration. 
Has your dream of having a large wedding been put on hold due to Covid-19? It doesn't mean that planning for your celebration has to be paused. We're all eager to get back to the joy of socializing and celebrating life's milestones. In an effort to get people excited about planning their future celebration Flowers and Events and Cabo Rental Decor are offering the following promotion until September 20.
If you are planning a private event in Los Cabos in the next 11 months and you place an order for flowers and rentals from Cabo Rental Decor you'll receive a significant discount on chair rentals for your event. When you order 50 chairs or more you'll only pay $1 per chair!
Cabo Rental Decor carries a large inventory of classic, modern, traditional, and rustic chairs. No matter what design style you prefer - we'll help you find the perfect chair for your event. Scroll down to see some of the designs you can choose from.
Contact us today to place an order or if you're interested in knowing more about the promotion. We're looking forward to helping you plan a beautiful and safe event here in Cabo!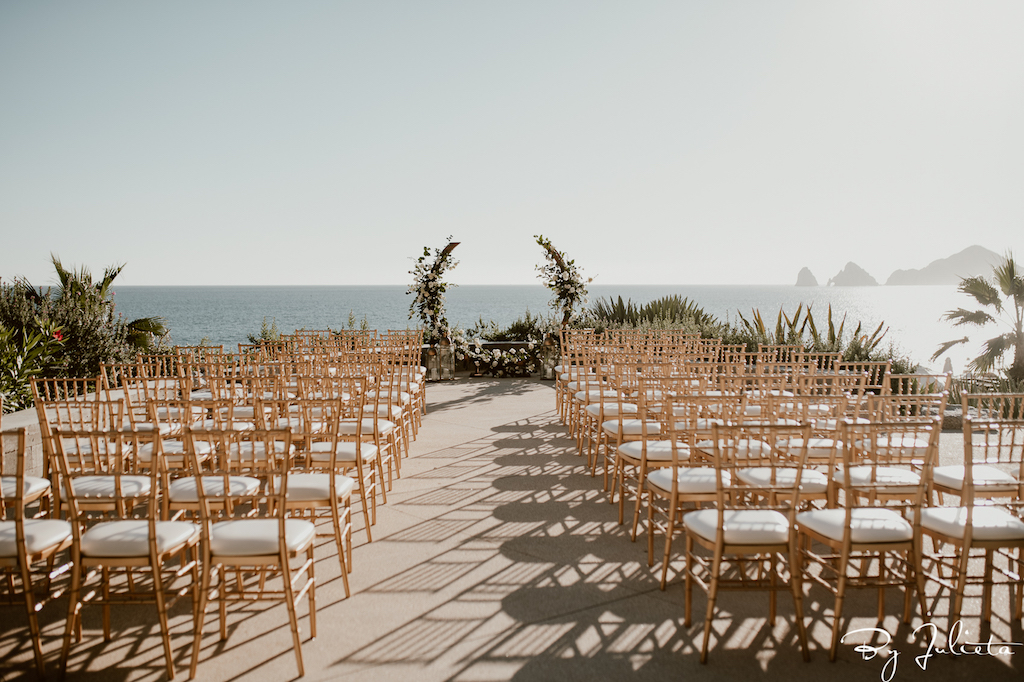 Tiffany Gold Chair (also available in Silver and White): Cabo Rental Decor | Photography: Photo by Julieta | Venue: The Cape, A Thompson Hotel | Planning: Events by Bliss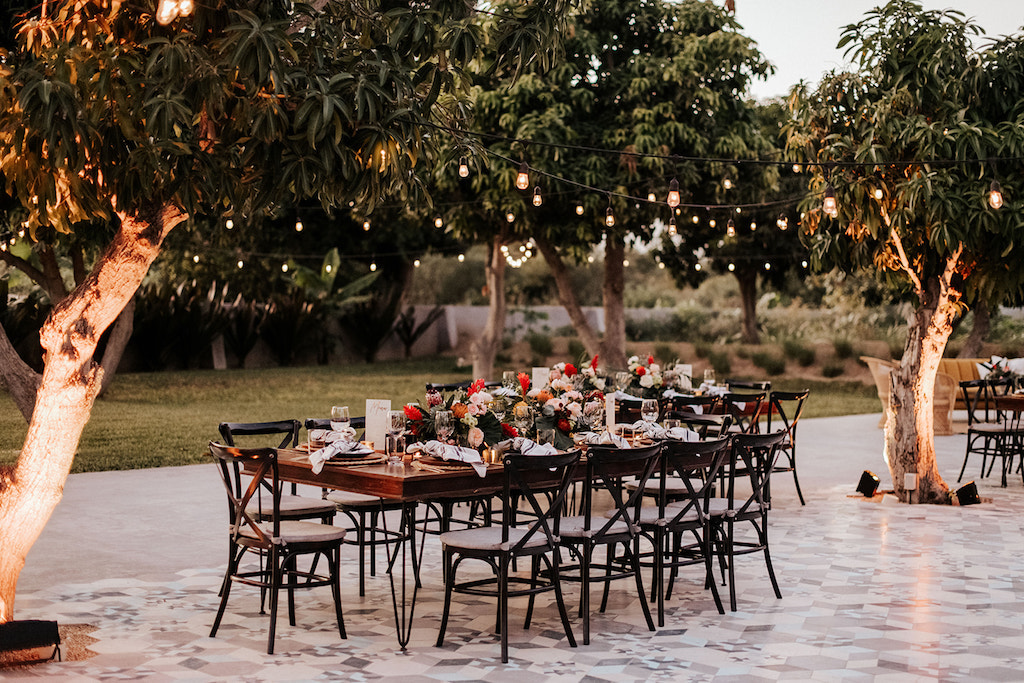 Cross back Chair (also available in White Wash): Cabo Rental Decor | Photography: Vivienne Tyler Photography | Venue: Acre Baja | Planning: Events by Bliss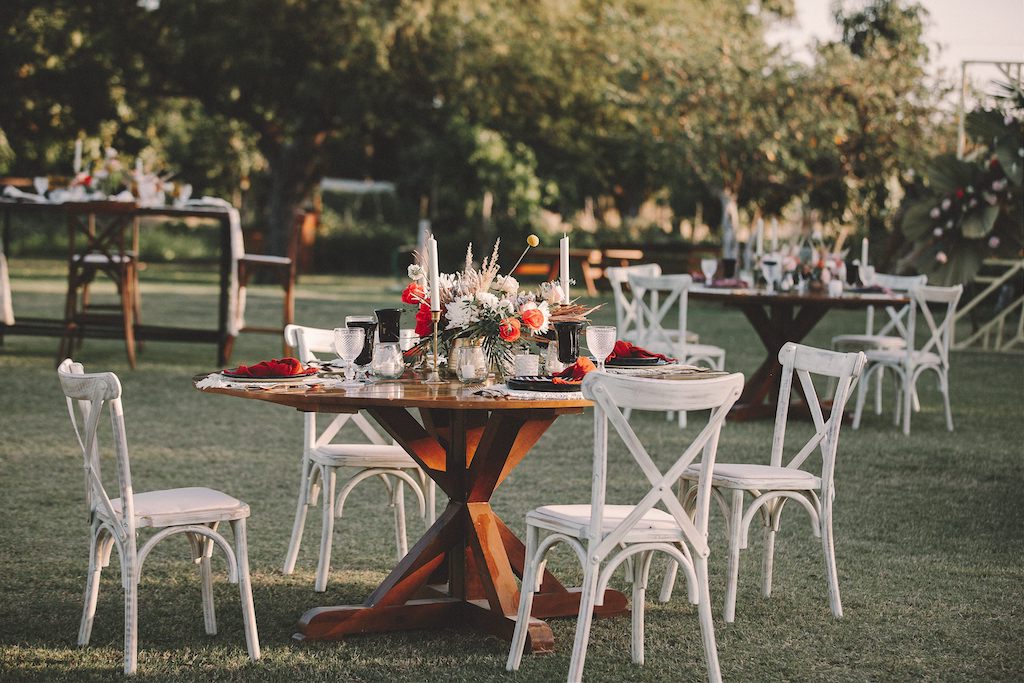 Cross back Chair (also available in Oak): Cabo Rental Decor | Photography: Fer de la Rosa | Venue: Los Tamarindos | Planning: Näbia Weddings & Events and Cabo Weddings and Events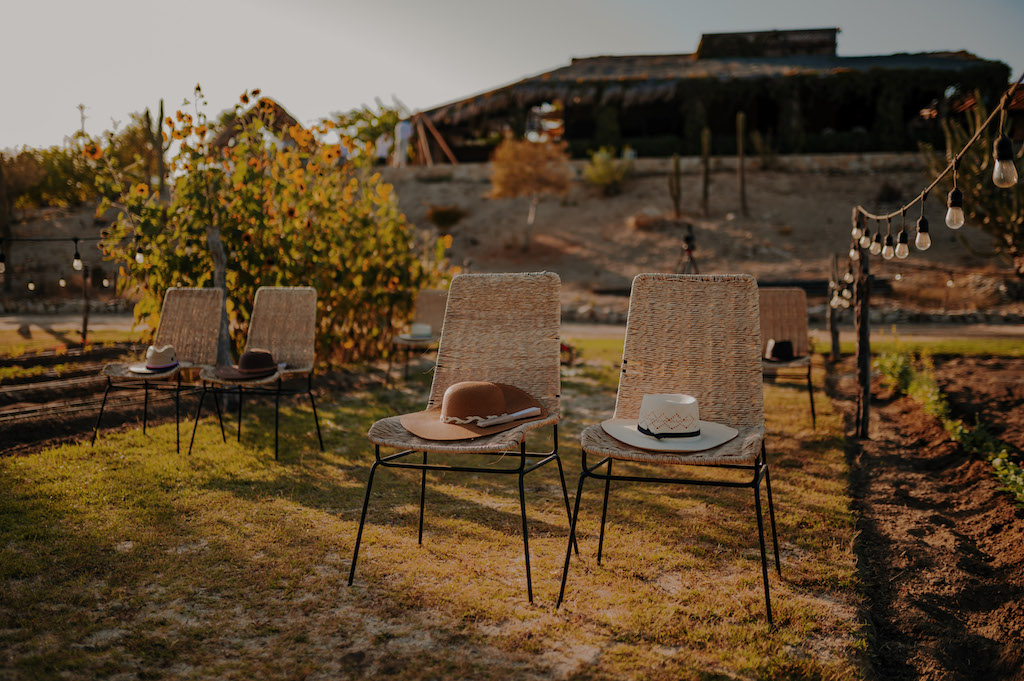 Palm Chair: Cabo Rental Decor | Photography: Ernesto Lopez Photography | Venue: Los Tamarindos | Planning: Näbia Weddings & Events and Cabo Weddings and Events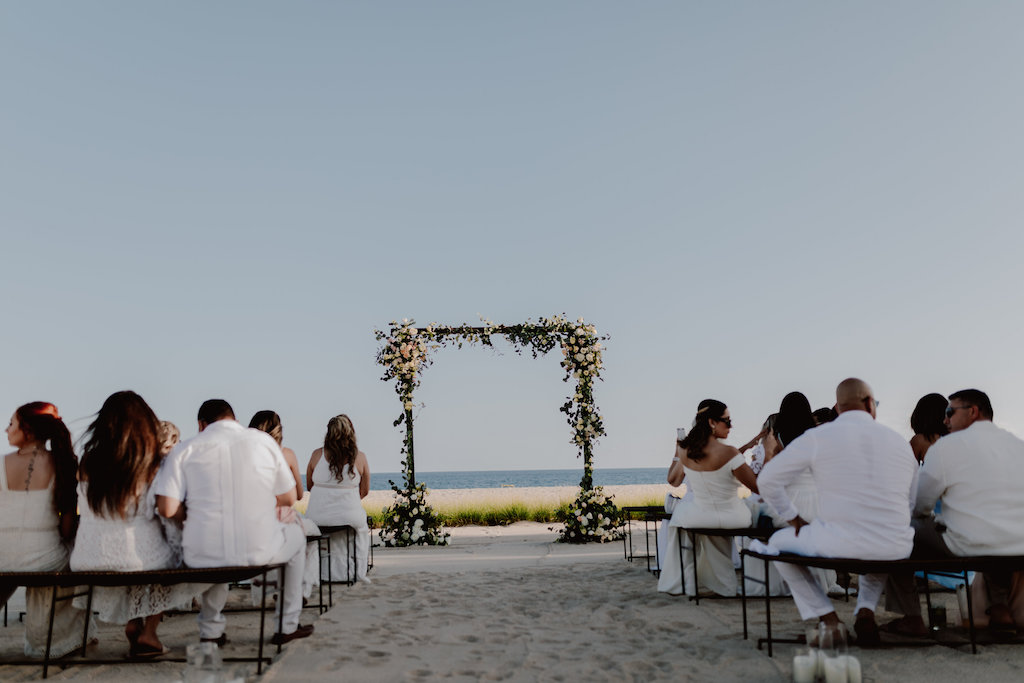 Bench: Cabo Rental Decor | Venue: Viceroy Hotel Los Cabos | Photography: Daniel Cante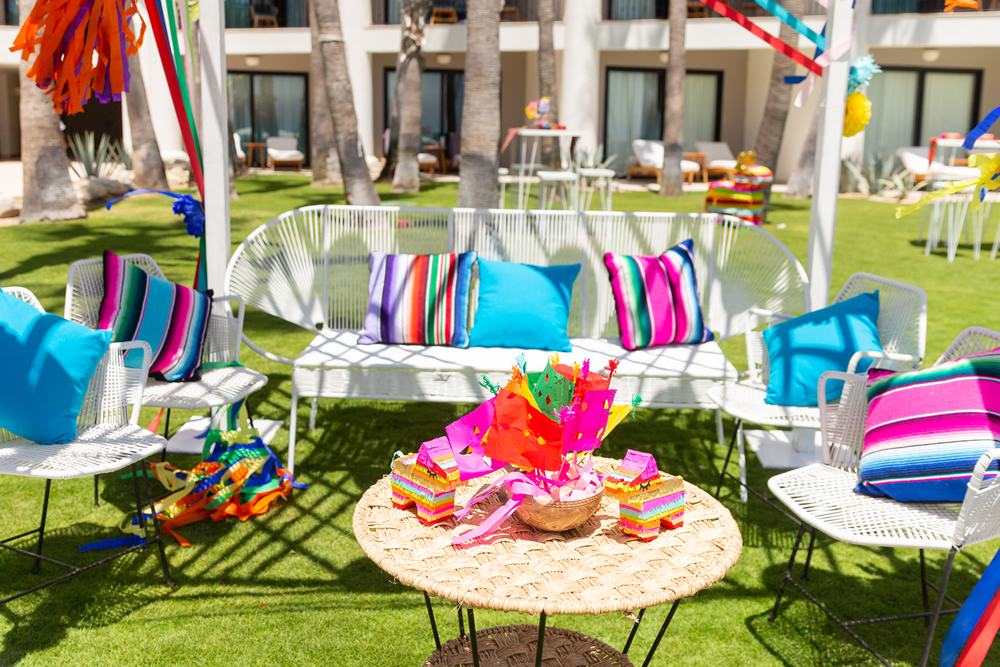 Acapulco Chair: Cabo Rental Decor | Venue: Hilton Los Cabos Beach & Golf Resort