We are thrilled to share that Briana and Andreas's colorful Cabo wedding has been featured in the first digital issue of Tacari Weddings! Flowers and Events loved teaming up with a wonderful vendor team to create a beautiful celebration at Acre Baja for this fun and vibrant couple.
Los Cabos is one of the couple's favorite places to go on vacation and they always dreamt of getting married here. When Briana and Andreas decided to have their destination wedding at Acre Baja they knew they wanted to incorporate Cabo's tropical vibrancy into their wedding decor. The couple worked with planner Bliss Events to bring their visions to life.
"It was important to us to encapsulate that feeling tone and bring as many exotic and colorful flowers into the theme of our wedding. We wanted it to feel like you went into a secret garden and selected the most wild and bright flowers you could find. We were both absolutely blown away by the final product," said the bride.
A magnificent u-shaped ceremony structure filled with greenery and colorful flowers served as the backdrop for Briana and Andreas's I Dos. The bride looked stunning in her gown and the groom almost stole the spotlight with his stylish pink suit that perfectly matched the colorful blooms of the ceremony structure.
After the beautiful ceremony the celebrations continued with a vibrant reception in Acre Baja's mango orchard. The rustic tables were set with romantic, white runners, gold decor, and low centerpieces featuring whimsical blooms in a variety of bright colors. 
Since Briana and Andreas love to dance, dancing was an important part of their wedding and they spent a significant portion of the night on the dance floor.
"As we look back at our first dance, it brings us to this enchanting moment where we felt like it was just the two of us dancing under the stars despite the 100+ people around us watching," the bride said.
Congratulations to the newlyweds and to the entire vendor team! Scroll down to see Francisco Salas Photographer's stunning captures from Briana and Andreas's colorful Cabo wedding that was featured in Tacari Weddings's first digital issue.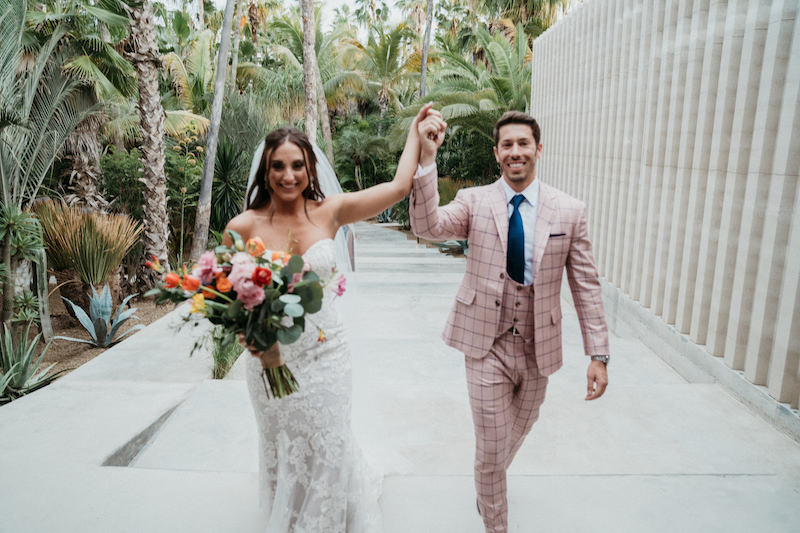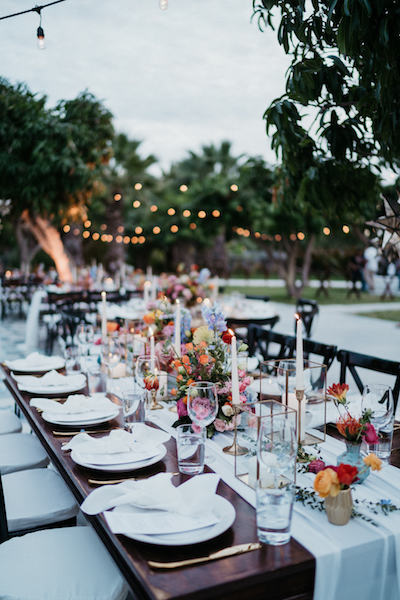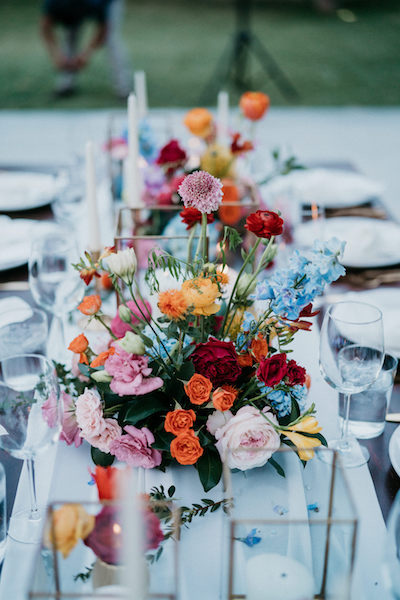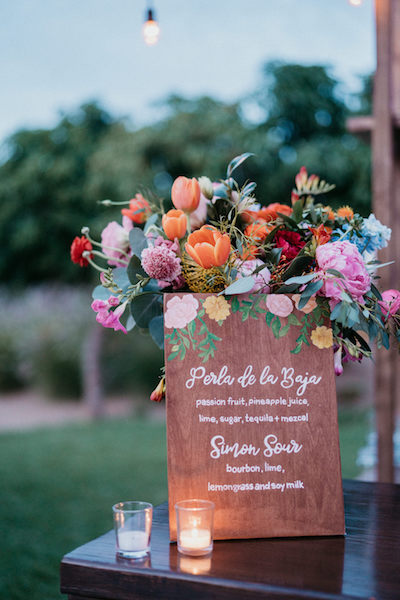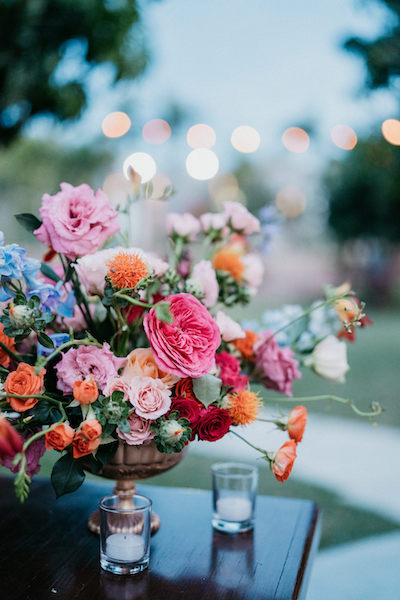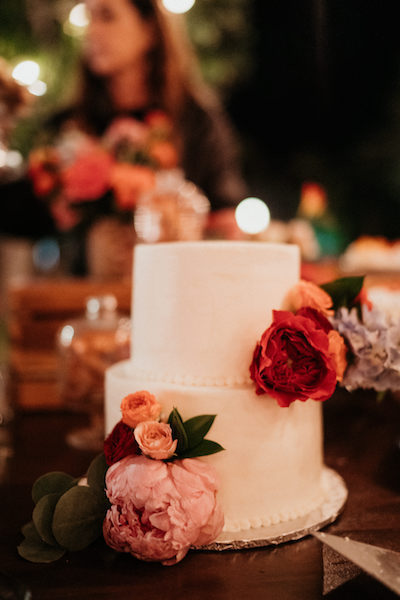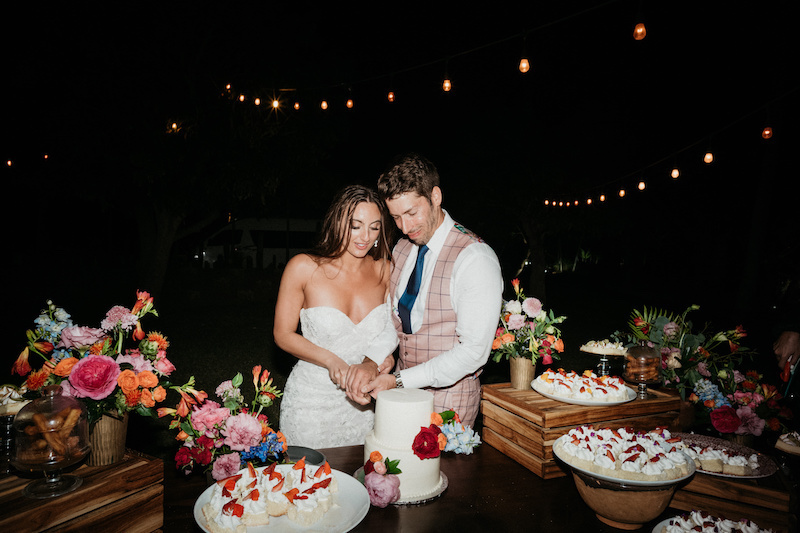 Florals: Flowers and Events Los Cabos | Planning and Design: Bliss Events | Wedding Venue: Acre Baja | Photography: Francisco Salas Photographer | A/V/DJ: Alex DJ Cabo Events | Hair & Makeup: Los Cabos Makeup | Videography: EM Weddings | Rentals: Cabo Rental Decor | Sign: Serendipity | Minister: Marco Arechiga | Transportation: Impala Ground Services | Media Placement: Rayce PR | Media Partner: Tacari Weddings